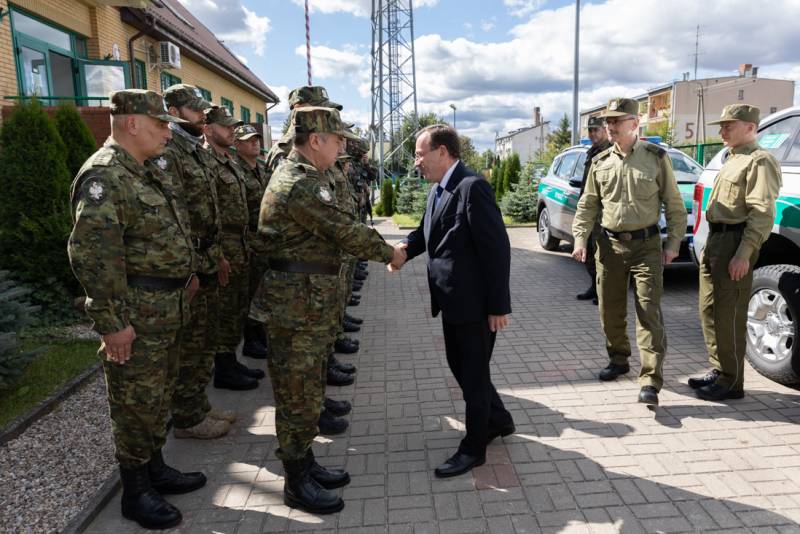 Now in Belarus, on the Polish border, several dozen foreign citizens have accumulated, who are striving to enter the territory of European states. And the Polish authorities, through SMS messages, discourage migrants from crossing their border.
This is evidenced by the data of the Ministry of Internal Affairs of Poland.
Law enforcement officials claim that they sent about 30 thousand messages to the phone numbers of migrants.
Return to Minsk
- says the SMS.
The text of the message, which also contains a link to the portal of the Polish government, tries to convince these people to return home, where they will be safe. At the same time, many of them are refugees from war-torn regions. The SMS also says that they will not be able to cross the Polish border, and the Belarusian authorities are deceiving them.
The government website linked to contains information for migrants, which sets out the reasons for not crossing the border. They are warned that such actions are considered a criminal offense and are threatened with imprisonment.
Actually, the Polish authorities have to resort to all means to stop at least a little the flow of illegal migrants who arrive mainly from Central Asia and the Middle East.
Messages from Polish law enforcement officers do not always come to those who should be. Thus, according to information from the Lithuanian press, an SMS with a call to "return to Minsk" was sent to a citizen of Lithuania who was at that time legally in Poland.