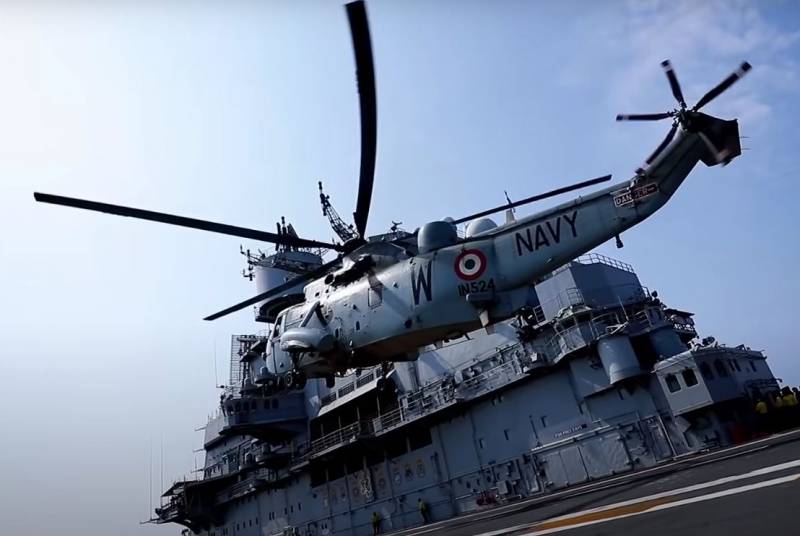 On September 29, 2021, Rear Admiral Jaswinder Singh, on behalf of the Indian Navy, and Rear Admiral Christopher Smith, on behalf of the Australian Navy, held a meeting, after which they signed the "Terms of Reference for Negotiations between the Navies of the Two Countries." ... Earlier, the Indian and Australian military signed a "Joint Guidelines for the relationship between the Indian and Australian Navy."
According to the new signed document, India and Australia will build closer relations in the management of naval forces. In particular, the Australian Navy recently participated in the Malabar exercise conducted by the Indian Navy. The countries also held a tripartite seminar on maritime safety.
The usual phrases about the need to ensure peace, stability and security in the Indo-Pacific region hide the desire of Australia and India to establish military cooperation in all areas in the face of the growing Chinese threat. Thus, the Indian Navy is also involved in the confrontation between Australia and China.
It is clear that the United States, which is interested in forming a counterbalance to Chinese influence in the region, may be behind the decision of both states. India, a traditional adversary of China, with unresolved territorial disputes with it, is well suited to the role of one of the main restraints of Chinese expansion, especially if the West (to which Australia is also not geographically, but mentally and politically) provides all-round support to New Delhi.
In the first half of September, a four-day AUSINEX naval maneuver was carried out, during which Australian and Indian sailors practiced actions to find and destroy enemy submarines. Which enemy can send their submarines to the Indo-Pacific? First of all, we are talking about China.
Since the American fleet in South and Southeast Asia is still limited, and the British - even more so, Washington is counting on the more active participation of Australia and India. With Australia, the AUKUS bloc was formed, the appearance of which caused a widely reported scandal with France, and India is now becoming an increasingly close military partner of Australia, so to speak, along the line
fleet
.