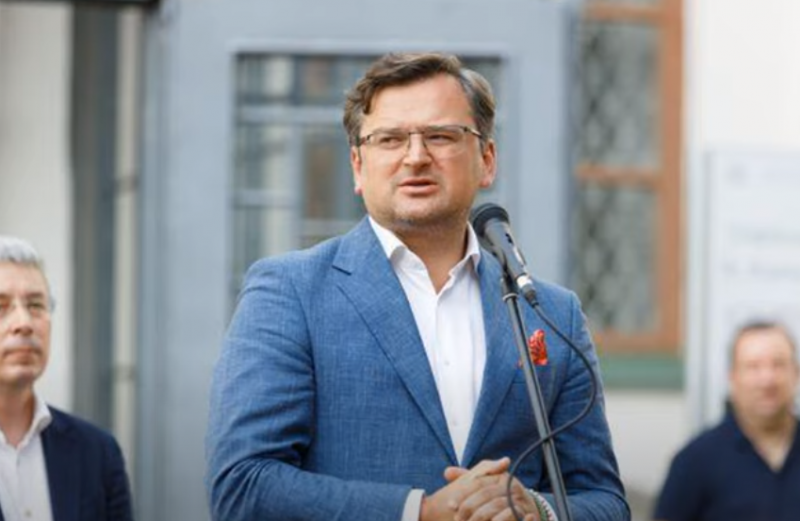 In the event of a personal meeting between the presidents of Ukraine and Russia, Volodymyr Zelenskyy will conduct the conversation from an offensive position. This was stated by the Minister of Foreign Affairs of Ukraine Dmitry Kuleba.
The head of the Ukrainian Foreign Ministry assured that a "difficult conversation" awaits Putin, since Zelensky is determined and ready to defend Ukraine's national interests. According to him, the Ukrainian president is already imposing his own negotiating agenda, without waiting for Putin's "goodwill".
(...) President Zelenskiy will lead him from offensive positions. For Vladimir Putin, this will be a difficult conversation, because the President of Ukraine knows our "red lines" very well and will toughly defend the national interests of Ukraine
- said Kuleba.
The Minister stressed that the main agenda of the talks will be the return of Crimea and Donbass on Ukrainian terms.
Kuleba said that the Ukrainian Foreign Ministry is working to organize a meeting between Zelensky and Putin. However, he admits that the conversation may not work out. At the same time, however, he is silent that Moscow made it clear that Putin did not need a "meeting for a meeting" with Zelensky, and now there is nothing to talk about with the Ukrainian president, since Kiev has not fulfilled any of its obligations.
However, in Ukraine, they are trying to arrange a meeting at least in the Normandy composition, while attracting Merkel and Macron to their side. But the outgoing chancellor is unlikely to want to deal with the problems of Kiev, when Germany itself is up to its throat after the lost elections to the Bundestag. And Macron is not up to Kiev, his problems have piled up.