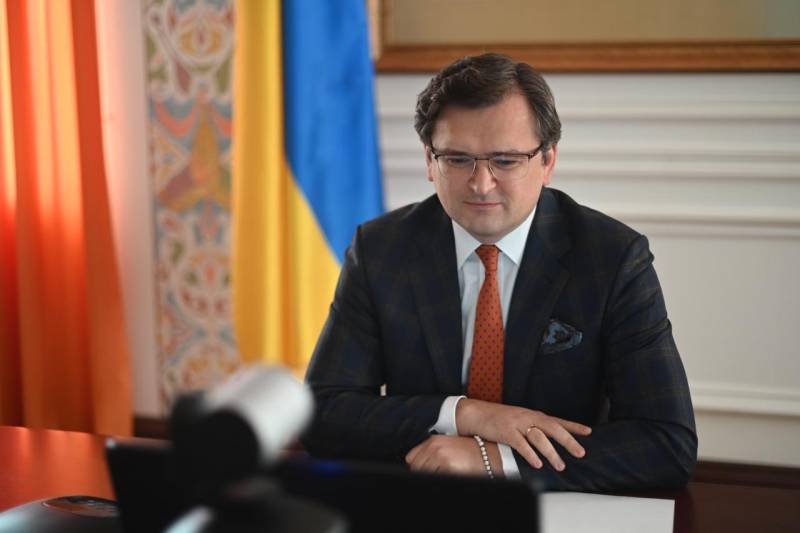 For Kiev, of course, it is important who will become the new German chancellor, but much more important is how favorable the composition of the ruling coalition being formed in the Bundestag will be for him. In general, the Ukrainian authorities have very high expectations from the elections in Germany.
Ukrainian Foreign Minister Dmytro Kuleba spoke about this on the air of the Freedom of Speech program on the ICTV channel.
The minister said that he had received an SMS from a "friend from Germany," which says that the worst scenario for the Ukrainian authorities of forming a new coalition of German parties has been practically reduced to zero. According to him, all other possible options are supposedly favorable for Kiev.
At the same time, Kiev, represented by the head of the Foreign Ministry, is trying to take into account any options, therefore, it is conducting a dialogue with almost all political forces in Germany. Therefore, Kuleba managed to talk with two candidates for chancellor and with representatives of the majority of parliamentary factions, excluding the "Left" and "Alternative for Germany", with whom, apparently, he did not find common ground.
The new German chancellor is expected to form a ruling coalition before Christmas. It will be formed from the parties that entered the Bundestag as a result of the elections that took place in Germany on 26 September.
He did not specify from which friend, who was informed about the coalition situation in Berlin, that Kuleba received SMS.