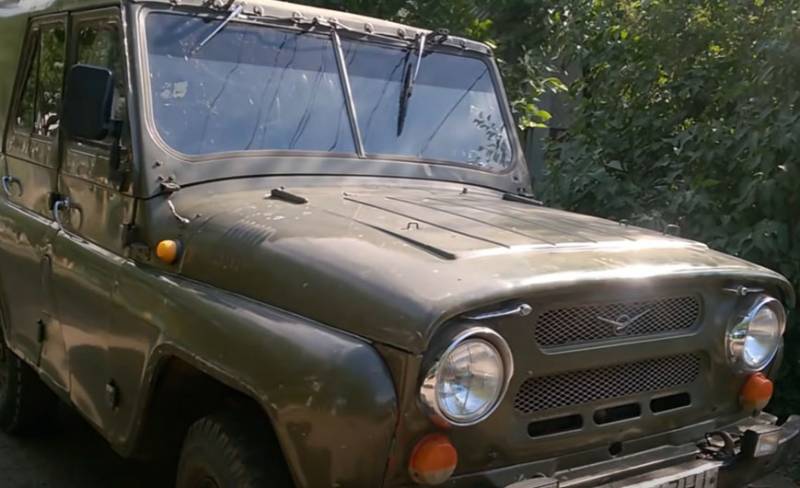 Presumably, the Saiga program, which aims to replace the military vehicles of the Ukrainian Armed Forces, is linked to corruption. Therefore, the Armed Forces of Ukraine are ready to curtail the program of replacing the fleet of army UAZs and a motley company of civilian off-road vehicles, which in various ways have entered the ranks of the Ukrainian army since 2014.
Oleksandr Nosov, Deputy Minister of Defense of Ukraine, wrote about this on Facebook.
"Saiga" will not be
- says his message.
The Saiga program will soon be stopped by a decision of the Ukrainian Defense Ministry.
Nosov considers it wrong that instead of purchasing serial SUVs and organizing their maintenance, the military department proposes modifying the models taking into account the requirements of the Armed Forces of Ukraine (he calls this process "doroblo"). At the same time, the cost of cars will increase by about 30 percent, not to mention the fact that the reconstruction will violate the integrity of the body and make the structure of the car less reliable and stable. The deputy minister demands to find out who was the initiator of this idea, calling it "clearly corrupt".
In August, the Ukrainian Military Portal wrote that instead of UAZ vehicles, the Ukrainian Armed Forces will receive Japanese Toyota Hilux SUVs, modernized by the Ukrainian Armored Vehicle Company, taking into account the requirements of the military. But it seems that for the Armed Forces of Ukraine there is no alternative to the Soviet auto industry - at least for the reason that no one in Ukraine is ready to produce hundreds of SUVs at a relatively low price. There is no longer even a corresponding base and opportunities.