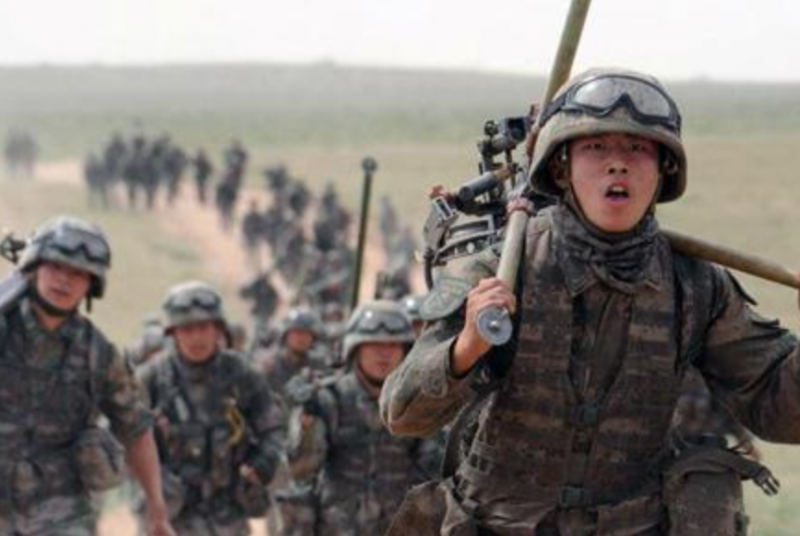 China is not going to withdraw its troops from the demarcation line with India in East Ladakh, but on the contrary is creating a new military infrastructure in this area.
According to Indian military intelligence, the Chinese army is creating a new military area in East Ladakh, concentrating significant forces there. In addition to deploying additional modular townships to accommodate PLA troops, China has built several airstrips and jump-off helipads along the demarcation line.
The new townships are reportedly deployed at eight forward locations along a line from the Karakorum Pass in the north to the Piue and Chang-La districts in the south. In addition, China has upgraded several nearby air bases to accommodate additional combat and bomber
aviation
in case of military clashes with India. We are talking about air bases in the regions of Kashgar, Lhasa, Shigatse and a number of others.
Also, Indian intelligence draws attention to the fact that two batteries of S-400 air defense systems, purchased from Russia, are deployed near East Ladakh. Covering the airspace with this system speaks of the seriousness of China's intentions, India believes. No withdrawal of troops from the line of actual control can be expected in the near future, the Indian Ministry of Defense says.
Recall that in the Ladakh region there is a high-mountainous lake Pangong-Tso with a length of 135 km, just located on the Line of Actual Control between China and India. After the 1962 war, it was divided into three parts: Indian, Chinese and Tibetan, and there are constant clashes between Indian and Chinese military personnel. The situation became especially tense last year after a series of clashes. At the present time, the parties are seeking to withdraw forces and means from each other, but they are not making concessions.