Merkel's party loses elections in Germany: preliminary data on voting results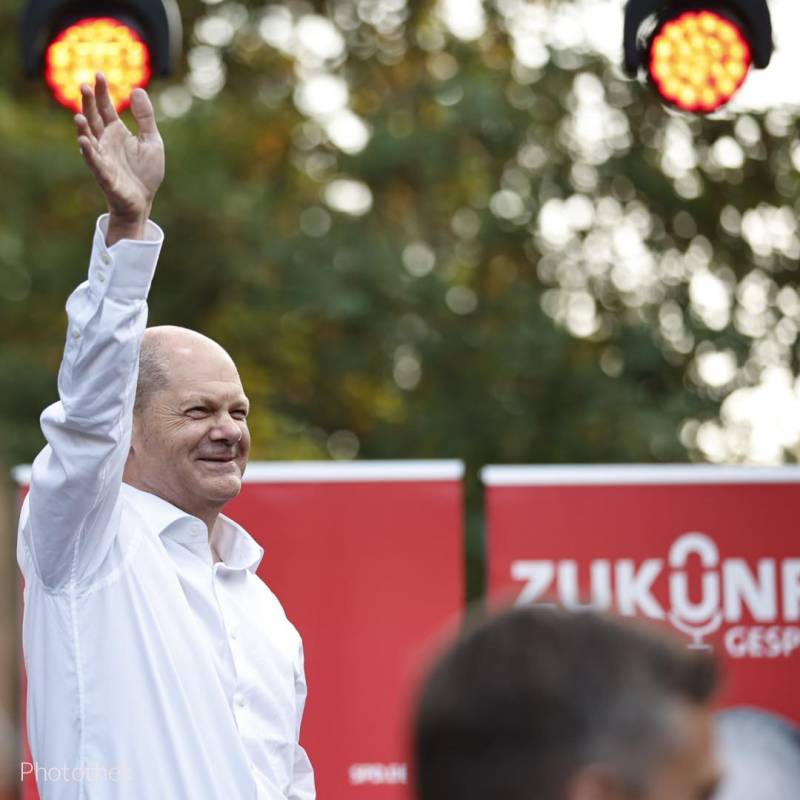 In Germany, the preliminary results of the parliamentary elections are announced. According to the data of the German Electoral Commission, the Social Democrats (SPD) hold the first place in these elections with a result of about 25,7%. With a slight lag behind the SPD, the second place is taken by the CDU / CSU. This is the party that has traditionally led the elections to the Bundestag in recent years. In 2021, the party of Angela Merkel and Armin Laschet has just over 24 percent of the vote. And she is losing the election.
It should be recalled that in Germany, based on the results of the parliamentary elections, a new government will be formed and a new chancellor will be elected. The importance of these elections is that Angela Merkel can no longer be elected as Federal Chancellor of Germany.
The third place after counting about 96% of the votes is taken by the Greens with a record for themselves about 14% of the votes. Their leader, Annalena Berbock, is one of the candidates for the post of the new German chancellor.
The five winners of the German elections included such parties as "Free Democrats" (about 11,4%) and "Alternative for Germany" (10,6%).
In this situation, Olaf Scholz, the leader of the Social Democrats, will most likely become the new chancellor of Germany.
Experts note the rate of elections in the federal state of Bavaria, which is considered a stronghold of the CDU / CSU. There, the currently ruling party (coalition) has the first place with a result of about 31,7%. Remarkably, this is the worst result of the coalition in Bavaria in 72 years. Experts attribute this to many factors, including vague measures to combat the pandemic and the policy of accepting migrants from Asia and Africa.
Facebook / Olaf Scholz, Facebook / Annalena Berbock