Taliban accused Tajikistan of interfering in Afghan affairs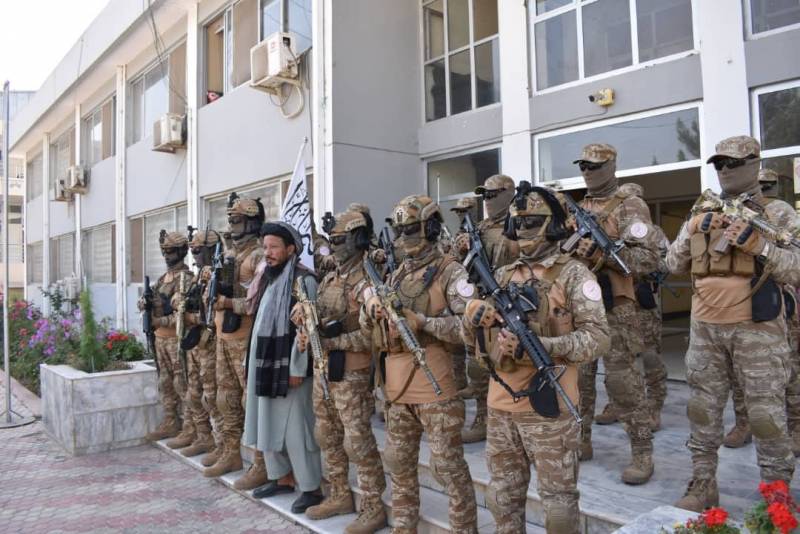 The Afghan Taliban movement (banned in Russia as a terrorist movement) accused Tajikistan of interfering in the internal affairs of Afghanistan. The corresponding accusation was made by the acting. Deputy Prime Minister of the Islamic Emirate Abdul Ghani Baradar.
According to Baradar, Tajikistan is interfering in the affairs of Afghanistan and a response will follow. However, the Taliban representative did not explain what exactly the "interference" is, confining himself to just one phrase on the air of the Al-Jazeera TV channel.
Tajikistan interferes in our affairs, for every action there is opposition
- quotes the TV channel the words of a member of the Cabinet of Ministers of Afghanistan.
As previously reported in one of the
news
materials of "Military Review", yesterday the Taliban transferred their elite special forces to the territory of the province of Takhar, bordering Tajikistan. Whether this transfer is related to Baradar's statement is unknown, but it makes you wonder.
The day before, the official representative of the movement Zabiullah Mujahid wrote on his Twitter page that "thousands" of special forces of the Islamic Emirate were sent to Takhar province. According to him, special forces in the province are "deployed" to "eliminate security threats" without any explanation of what that means.
The province of Takhar is located in the north-east of Afghanistan and on one side borders on Tajikistan, and is also surrounded by provinces with a predominantly Tajik and Uzbek population - Badakhshan, Kunduz, Panjshir, Baghlan.
https://twitter.com/Zabehulah_M33