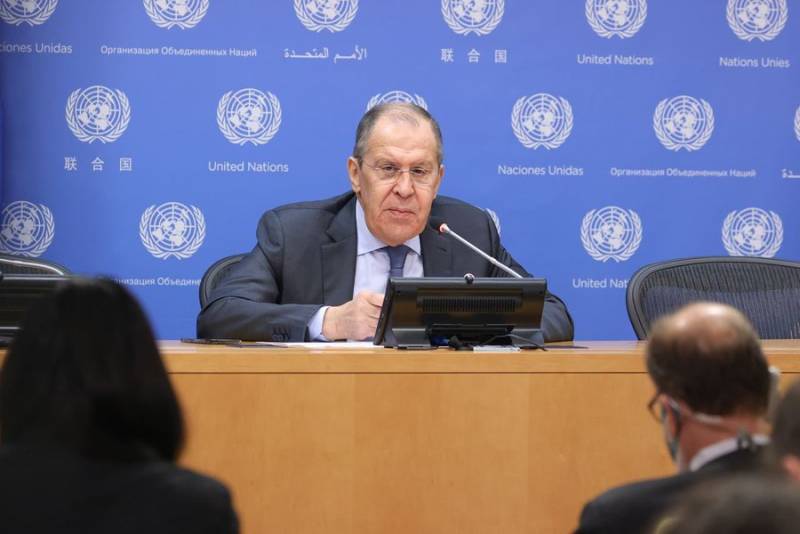 The Russian authorities have nothing to do with the contacts of the Mali authorities with a private military company (PMC) from Russia. According to Foreign Minister Sergei Lavrov, the authorities of the African country have invited PMC fighters to fight terrorism.
The head of the Russian foreign policy department spoke at the UN General Assembly in New York, after which he answered several questions at a press conference, including the accusation of the Russian authorities in sending Russian troops to Mali. As Lavrov explained, Moscow has nothing to do with this, this is an agreement between the state and a private military company.
This activity is carried out on a legal basis and concerns the relationship between the host - this is a legitimate government, which is recognized by all as a legitimate and transitional structure - and those who offer services through foreign specialists
- said the Russian minister, adding that the Malian authorities intend to fight terrorists with the help of PMCs, since France is withdrawing its troops from this country.
But the Prime Minister of the African country Shogel Kokalla Maiga bluntly said that France "abandoned" Mali and against this background the authorities were forced to look for other forces capable of maintaining the security of the state and fighting terrorists. At the same time, he stressed that Paris had decided to withdraw its troops from Mali unilaterally.
Earlier, Paris threatened to finally withdraw its military contingent from Mali if "Russian mercenaries" appeared in the country. French Foreign Minister Jean-Yves Le Drian generally threatened "serious consequences" if PMC "Wagner" entered this African country.
Note that Mali is one of the poorest countries in Africa, part of which is controlled by Islamic groups. France has been keeping its military contingent in the country for quite a long time, claiming that it is fighting the Islamists. Despite the losses and the closure of several military bases, Paris is not going to finally withdraw its military contingent, and the reason here is not a desire to help the legitimate government, but in the impressive reserves of minerals, primarily gold.