The Bulgarian Defense Ministry intends to terminate the contract with Russia for the repair of MiG-29 fighters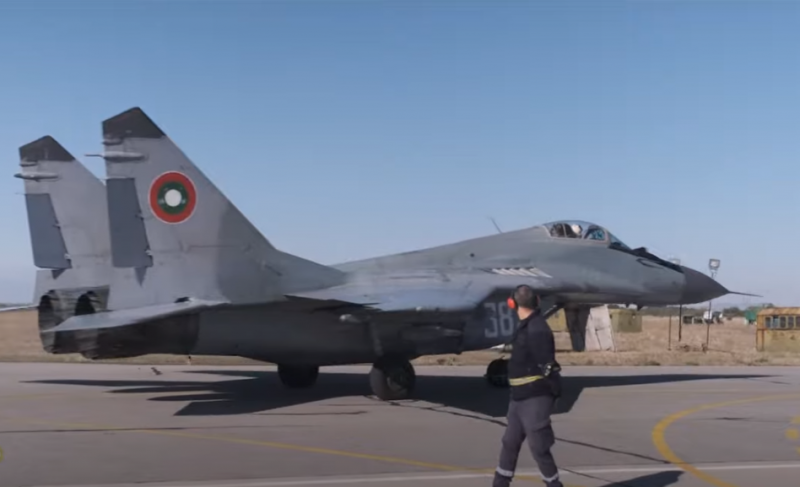 Bulgaria intends to finally terminate the contract with Russia for the repair of the MiG-29 fighters of the Bulgarian Air Force. The Sofia edition "Monitor" reports about it with reference to the Ministry of Defense of the republic.
As the newspaper writes, the Bulgarian military department intends to finally terminate the contract with Russia, the reason is called "violation of the timing of the relevant work." There are no other details yet.
The Bulgarians do not intend to leave the aircraft without repair, until 2024 five fighters must be in combat readiness, so the country's Ministry of Defense announced plans to conclude new contracts for the repair of fighters, but with other performers, among which Belarus and Ukraine are being considered. According to some sources, Kiev has already "expressed interest" in this contract.
Note that it is not the first time that Russia has been accused of disrupting the repair deadlines for the Bulgarian MiG-29s. At the end of April this year, Sofia accused Moscow of not fulfilling contractual obligations and delaying the repair of aircraft engines, although the reason was objective - the Bulgarians themselves closed the entrance to Russian specialists because of the pandemic. However, this did not prevent charges from being brought forward and an "additional" 17 months for the repairs to be carried out.
The very fact that a message appeared about the intention of the Bulgarian Defense Ministry to refuse Russia's services during the repair of the MiG-29 seems strange, especially since just a few months ago the Bulgarians did not want to contact either Ukraine or Poland, so as not to "get bogged down in legal disputes."