The West responds to the call of the Chinese diplomat for Beijing to be ready for a preemptive nuclear strike on the United States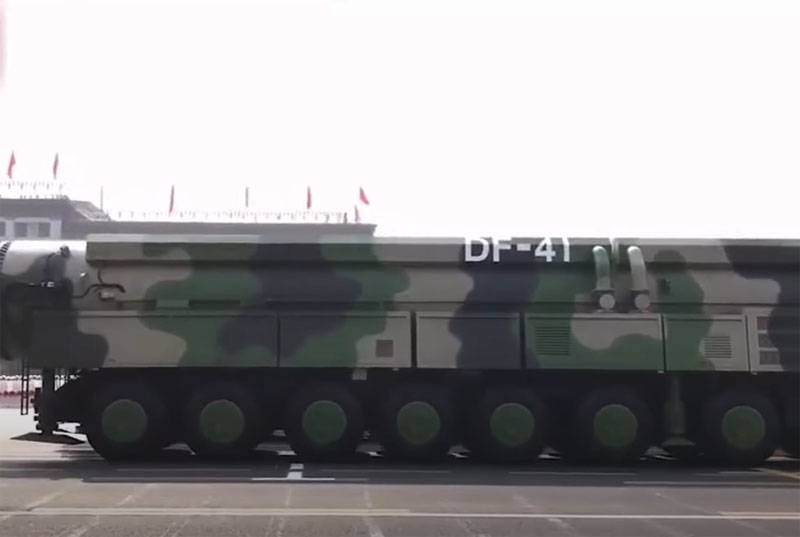 The British edition of the Daily Mail publishes material, which contains a statement by a representative of the Chinese diplomatic corps. We are talking about the words expressed by the former Permanent Representative of the People's Republic of China to the United Nations Sha Zukang.
The Chinese diplomat made a harsh statement in which he called on official Beijing to be ready for the toughest reaction to the new military alliance formed by the United States. We are talking about the recently created AUKUS group, which, in addition to the United States, includes Australia and the United Kingdom. At the same time, Washington, Canberra and London do not hide the fact that this alliance is being created against China. In addition, interaction in the alliance format, as you know, implies the construction of nuclear submarines by the Americans for the Australian Navy.
In China, this is considered a de facto violation of the nuclear non-proliferation treaty.
And the former Permanent Representative of China to the UN called on Beijing to be ready to launch a preemptive nuclear strike against the United States in connection with the expansion of the anti-Chinese military infrastructure in the Pacific region.
According to Sha Zukang, this may become "the only option for neutralizing security threats to the PRC."
Sha Zukang:
Countries hostile to us are no longer shy about demonstrating anti-Chinese intentions directly. This is a clear threat to our interests, the safety of our citizens.
In the Western press, such words of the Chinese diplomat were regarded as "the threat of the outbreak of the Third World War." In the West, they say that in connection with such statements by the Chinese diplomat, it is necessary to insist on an emergency meeting of the UN Security Council.
In Britain:
China openly threatens nuclear
weapons
... This cannot be left unanswered.
The US said that "it is necessary to clarify the official position of Beijing on this issue."