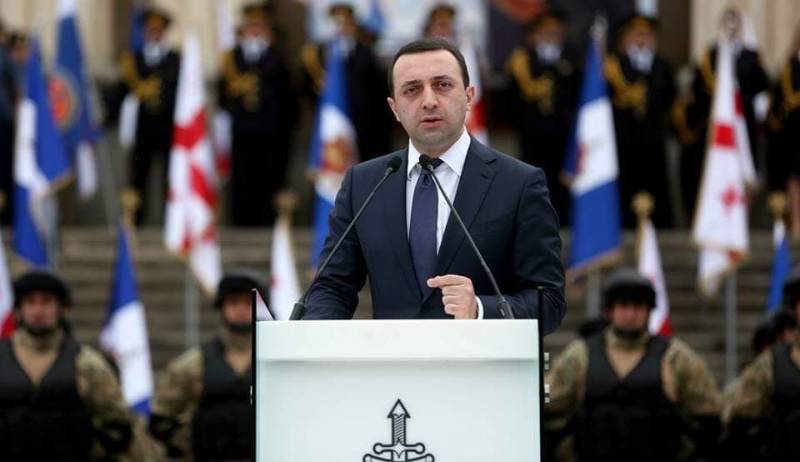 The speech of the Georgian Prime Minister Irakli Garibashvili at the UN General Assembly session was mainly devoted to the western vector chosen by Tbilisi. Garibashvili noted that the goal for Georgia is to join the European Union and the North Atlantic Alliance.
Prime Minister of Georgia at the session of the UN General Assembly:
We will not rest until we gain membership in the European Union and NATO. We intend to pursue the realization of such prospects for Georgia. This is our goal.
At the same time, Garibashvili added that only in this vein Georgia considers the movement forward. Apparently, all other options for development in Tbilisi are perceived either by moving backwards or by standing still.
Irakli Garibashvili:
We will continue to follow the path of compliance with EU and NATO standards. We are making great efforts to reform democracy and economics. We want to reach world standards.
At the same time, the Georgian prime minister did not specify what should be understood today by world standards of democracy. Maybe voting by mail, taking into account the votes of long-dead citizens - like in the United States? Perhaps the existence of such a party system in which senators hold on to their seats for more than 40 years - as, again, in the United States? Or maybe he meant the Western-built democracy of Afghanistan, Iraq and Libya? ..
According to the head of the Georgian Cabinet of Ministers, the government has already developed a set of measures, on the basis of which an application for membership in the European Union and NATO will be submitted until 2024.