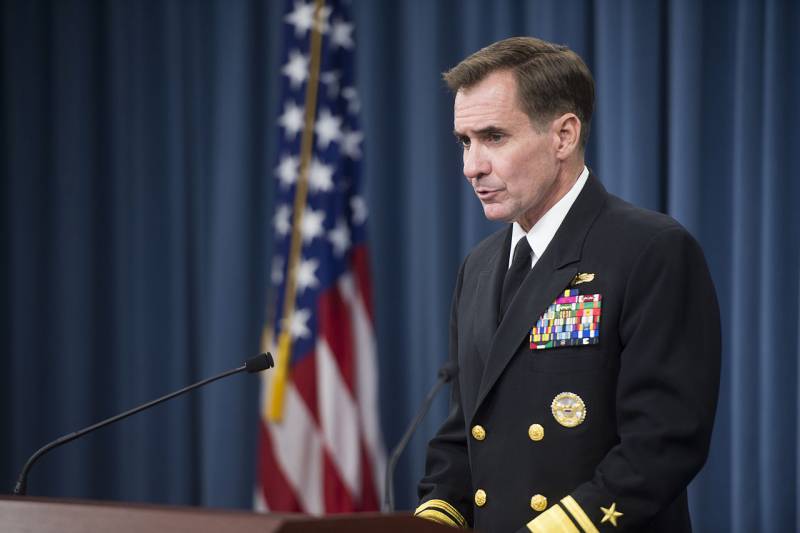 Neither US legislation nor the political situation allows contacts between the military of Russia and America. The Pentagon is in contact with the Russian Ministry of Defense only in order to minimize the risk of misunderstanding and the emergence of conflicts during military operations in different parts of the world.
This statement was made by the press secretary of the US Department of Defense John Kirby at a briefing at the Pentagon in response to the earlier proposal of the head of the Joint Chiefs of Staff, General Mark Milli, to expand contacts between the Armed Forces of the United States and the Russian Federation.
As an example, Kirby cited contacts between the Russian and American military on Syrian soil.
In Syria, US-led coalition approves air and ground routes to avoid conflicts with Russian military
- he said.
According to a spokesman for the Pentagon, the United States has significantly narrowed cooperation with Russia after what "she did in Ukraine." He is sure that since 2014 Moscow has been showing "aggression" towards Kiev.
At the same time, the head of the American General Staff (head of the Joint Chiefs of Staff) Mark Milli, in an interview with Associated Press reporters, announced the expansion of contacts with the Russian defense department. This happened after his meeting in Finland with his Russian counterpart Valery Gerasimov.