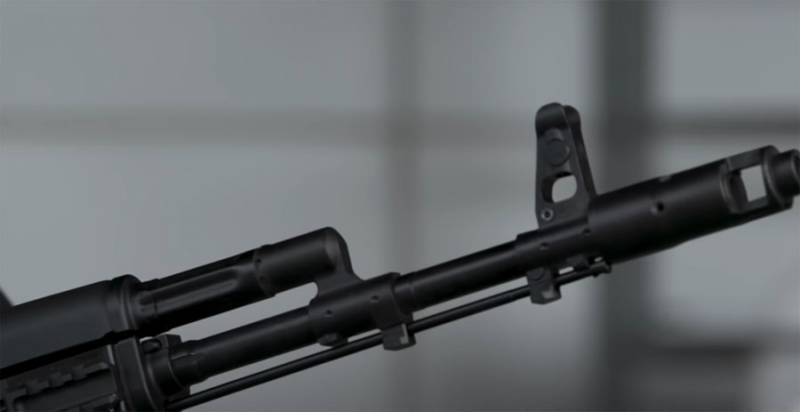 Russian gunsmiths are working to improve the small arms
weapons
... This is due to the modern needs in combat, with the need to increase the effectiveness of firing from various distances.
To date, many small arms have been developed, which are based on proven models, but at the same time have received a wide range of innovations and additions, including modified ergonomic indicators.
At the same time, it is extremely difficult for a layman to understand new types of weapons. For example, in the differences between the machines of the so-called "hundredth" and "two hundredth" series.
Thus, the AK-103 assault rifle, as a rule, in its standard configuration has two strips for attaching additional elements. One of the planks is located on the right, the other at the bottom. With their help, you can retrofit the machine gun with a tactical flashlight, an additional (pistol) grip, etc.
Also, the machines of the "hundredth" series have a folding polyamide stock.
Kalashnikov assault rifles of the "two hundred" series have been on display since 2018. One of the differences from the AK-103 is the flame arrester instead of the compensator muzzle brake. At the same time, this element of the machine reduces the toss of the barrel quite effectively. In the AK-203, pins are the fasteners for the barrel armature elements.
Details about the differences in modern domestic small arms are described on the Kalashnikov channel: