Tallinn: Russian military aircraft violated Estonian airspace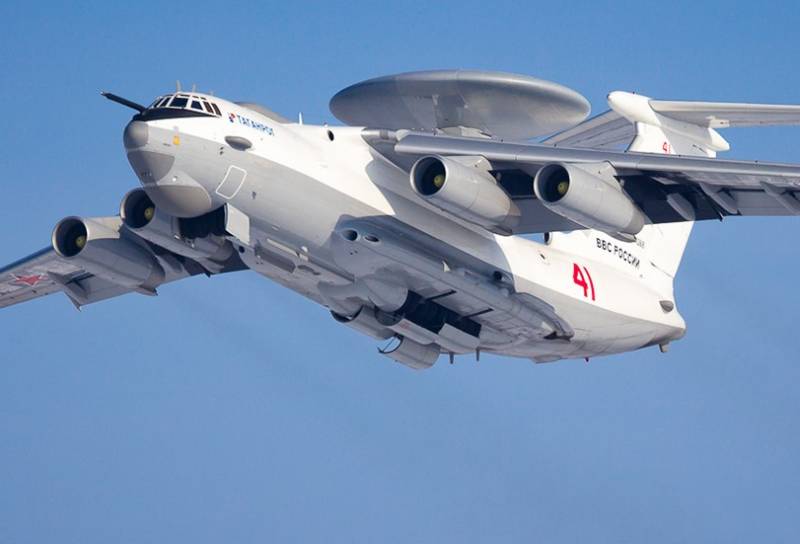 According to the Estonian Defense Forces, a Russian military aircraft A-50 violated Estonian airspace. It happened the day before yesterday, not far from Vindloo Island.
This message came from the press service of the Estonian Armed Forces.
They claim that the Russian A-50 long-range radar detection aircraft stayed in the skies of this Baltic state for about one minute. The Estonian military claim that he had a flight plan, but the aircraft's transponder was allegedly turned off, and he had no radio contact with the Estonian air traffic control service.
Because of the incident, Russian Ambassador Alexander Petrov was summoned to the Ministry of Foreign Affairs of this Baltic state, where he was handed a note of protest.
From the point of view of Estonia, this is an extremely regrettable and serious incident
- noted in the document that the official Tallinn addressed to the leadership of the Russian Federation.
According to statistics from the Baltic Defense Forces, this year its airspace has been violated six times. At the same time, five violations were committed by Russian aircraft and once the violators were the Swiss.
The previous such case was noted in June. Then, Russian pilots on Su-35S fighters were accused of violating the air borders of Estonia.
Ministry of Defense of the Russian Federation