Biden sent Blinken to "reconcile" to the French permanent mission to the UN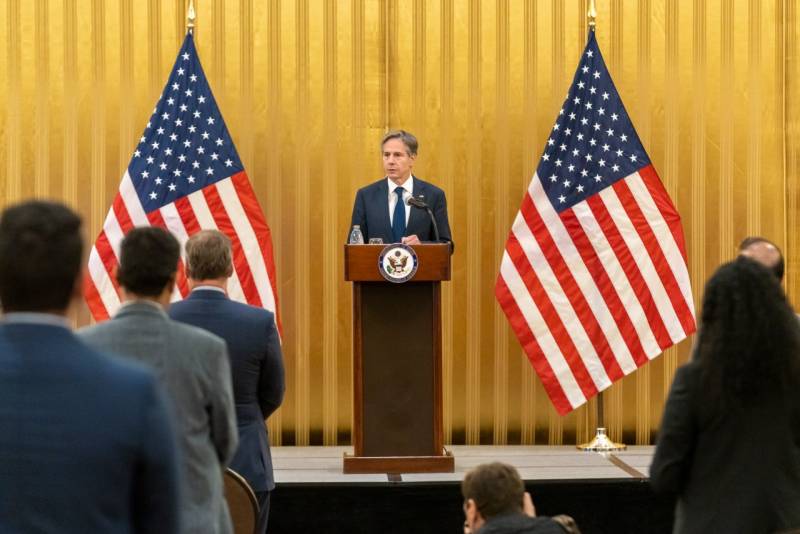 Washington announced that they intend to "restore full-fledged partnership with Paris." For such a "restoration of partnership", US Secretary of State Anthony Blinken was sent to the French mission to the United Nations (in New York). Moreover, Blinken went to "put up" in the French office after Joe Biden and Emmanuel Macron talked to each other on the phone, following a directive from the President of the United States.
As it turns out, during telephone conversations, the US President assured his French counterpart that the creation of a new Australia-UK-US alliance "does not aim to infringe on France's interests in the Indo-Pacific region."
Anthony Blinken made a similar assurance regarding French Foreign Minister Jean-Yves Le Drian. After meeting with the French Foreign Minister at the country's permanent mission to the UN, the US Secretary of State declared "the need to deepen partnerships, including through NATO."
The press service of the French Foreign Ministry reports that Jean-Yves Le Drian discussed with the head of the US Department of State "consultations to restore confidence."
Le Drian:
The United States has already taken the first step to restore confidence. It was President Biden's call to President Macron. But it takes a lot of time to fully overcome the crisis between our countries.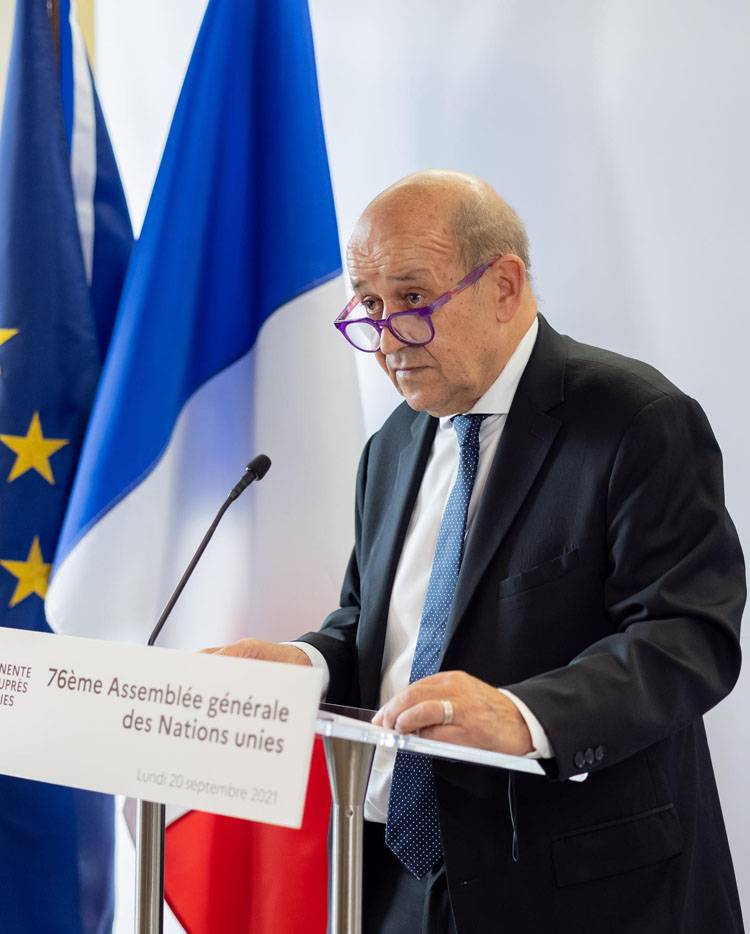 Blinken called on the French side to maintain "close contacts with Washington in various areas, including military-technical."
Recall that earlier the same Jean-Yves Le Drian called the Anglo-American-Australian alliance "betrayal on the part of the allies" and promised "not to leave this unanswered." In Paris, individual parliamentarians even threatened to withdraw from NATO. Then Defense Minister Florence Parley addressed the parliamentarians and said that France did not intend to leave NATO.
French Foreign Ministry, US State Department