Can electrical weapons prevent school shootings?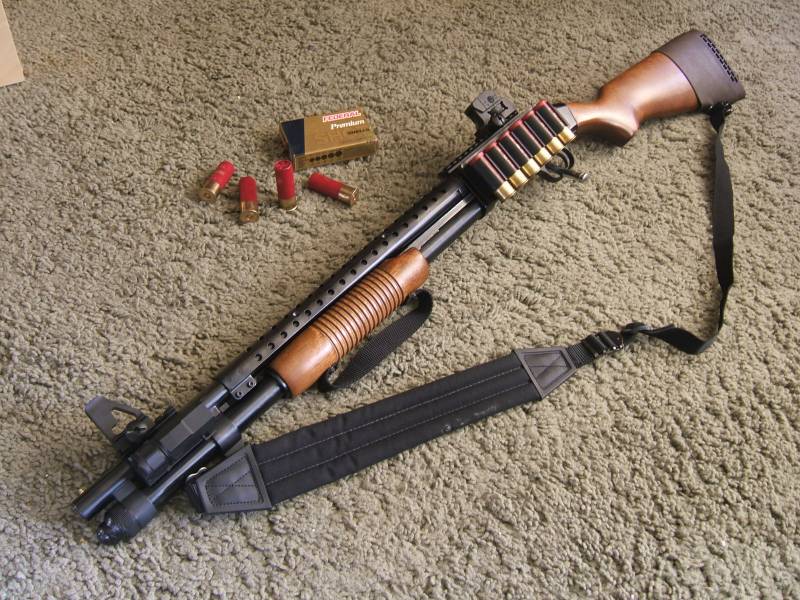 Permian. New tragedy. The heart contracts with pain and longing. Young guys - they should learn, live, have families and raise children. But instead of the warm hands of family and friends, they will be embraced by the cold autumn land.
And is it only in youth that matters? One of the victims was 66 years old, but human life is certainly priceless at any age.
Of course, the internet is full of articles. They are written by caring people who are looking for, trying to come up with measures that can prevent such tragedies in the future. Alas, reading these articles, and the comments to them, I come to the conclusion that everything that my esteemed co-authors offer will hardly lead to anything.
Allow wearing short-barreled
weapons
for self-defense?
If the short-barrels become widespread, it is completely unclear whether this will reduce the number of executions in educational institutions or increase them? In the same United States, despite the right of citizens to own weapons up to and including a tank, such shootings periodically occur.
Tighten the rules for the sale of firearms?
How, excuse me? Sell ​​after 30 years and only to persons who have passed a psychophysiological examination?
Will not help. The Perm murderer lived with his parents (at least with his mother), did he get a weapon without her knowing?
The problem is that if 18-year-olds are forbidden to buy weapons, their parents will buy them for them - that's all. Parents have a blind spot on their children, their child is always the best in the world, always an angel, even if everyone else has long seen horns with hooves, and the smell of sulfur is felt a mile away. Of course, there are parents who see their offspring adequately, but only with such dads and mothers, children, as a rule, do not become maniacs.
Sell ​​only hunting weapons?
It won't help either. After practicing properly, you can reload a regular shotgun in 6-7 seconds, for some it takes less time.
Arm school and university guards, teachers?
Honestly - such an option. To shoot at a person is to be able to. A lot of ordinary people, carrying with them non-lethal anti-bullying agents, are unable to apply it in the event of a real "run over".
In addition, many school teachers themselves, how to put it mildly ... - let's just say, the above psychological test in any case will not pass. In fact, this measure can help in some cases, in others it will turn out to be useless, it is impossible to rely on it as a panacea, in any case.
Prohibit firearms completely?
Nothing good either, the interests of many people will be infringed upon. And in some cases, this can lead to the death of our fellow citizens - for example, those who live next to the wild nature, or those to whom the bandits broke into the apartment drunk.
So what to do?
Reverse solution
Theoretically speaking, the ideal solution would be a weapon that can shoot at anyone but an innocent person. On beer cans there or on ducks - please, but in a person - no, no, unless only when protecting your home.
But today, weapons with such properties are categorized as "science fiction". Yes, it is theoretically possible to make a "blotch" on a rifle, which, with the help of sensors and computers, recognizes the target and will block the shot if a person appears as a target. But in practice, this is unrealistic, and the cost of such a gun will be prohibitive.
But what if the weapon was turned off?
"On off"
Modern firearms are mechanics. However, at the current level of technology, it is not so difficult to create a hunting rifle and ammunition for it, in which the powder in the cartridge is ignited as a result of the action of an electric pulse. Electric spark, micro-arc, something else similar.
And electrics, unlike mechanics, are easy enough to turn off.
Suppose Russia stops manufacturing and retailing classic firearms domestically, but masters such an electric weapon. In which the electrician is a non-removable, non-disassembled unit, an attempt to open which irreversibly damages the weapon.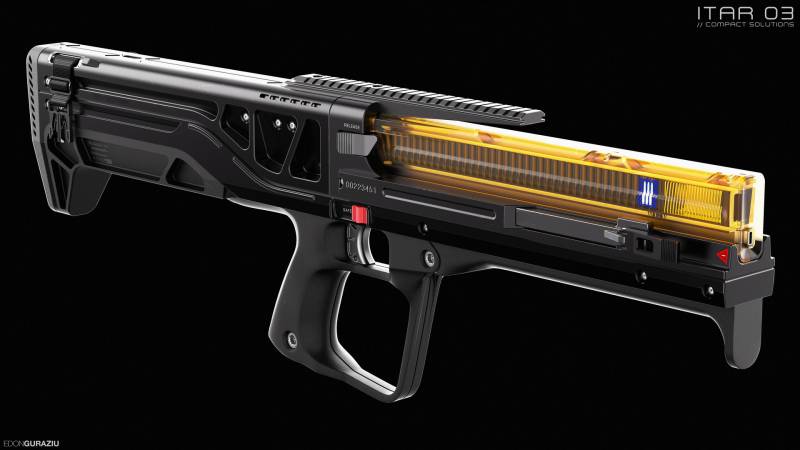 The user is only allowed to plug a charged battery into the connector, and that's it. And this block is turned off when a certain radio signal is received at a certain frequency.
Moreover, "switches" - transmitters of such a signal (with a range of 400-500 meters) are not sold freely, but they are "armed" with security guards and teachers of educational institutions, bankers, clerks, salespeople and other people who are on duty in crowded places. Heard the shots? I pressed the button. Psychologically it doesn't cost anything, you don't kill anyone. And this is much easier than taking a pistol and trying to neutralize an armed criminal. If you imagined it - it's okay. If the police are working, you didn't interfere with them, their weapons are classic mechanics that do not depend on signals.
But if this is a shooter, like a Perm one, then his first shot will be the last.
It is known that such psychopaths are often driven by the "syndrome of God" - they want to feel themselves omnipotent, arbiters of destinies, at least for half an hour. And for the sake of this, they are often ready to flee from justice to death, as the same thugs-columbiners did.
But it is very difficult to feel like a "caliph for an hour" if you know that at any moment your weapon can simply turn off. And you will not escape into any death, because it is only with a firearm it is easy. And a little later, adults, very angry uncles, who drove up on alarm, will explain to you the depth of your delusions in an accessible and detailed way.
At the same time, such an electric weapon will be quite suitable for hunting, and for a shooting range, and for protecting property.
Of course, the weapons described above will not solve all problems.
Someone will be able to get a classic firearm, there will always be an underground market. Someone will switch to explosives. But nevertheless, I think, it is in this direction that we should move - it is realizable on the technologies of today and can really help.