Lavrov: Russia will not join NATO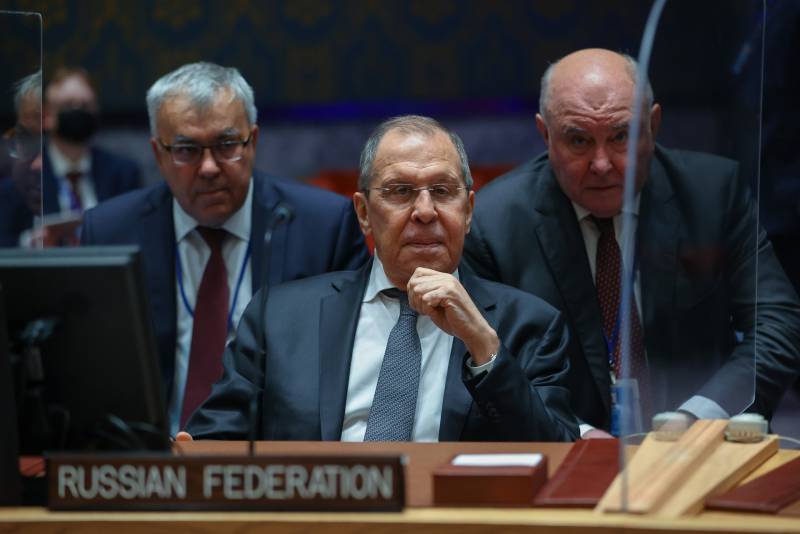 Russia is not going to join NATO, said Russian Foreign Minister Sergei Lavrov, who arrived at the 76th UN General Assembly, which is taking place these days in New York.
The head of the Russian Foreign Ministry began his visit with a meeting with NATO Secretary General Jens Stoltenberg. During a protocol photograph before the start of the talks, Lavrov, addressing reporters, stressed that Russia is not going to join NATO.
Don't try your luck. Russia is not going to join NATO
- the media quote his words.
At the same time, the Russian Foreign Minister did not explain who is discussing the issue of the likelihood of Russia's joining the North Atlantic military bloc today.
The very meeting between Lavrov and Stoltenberg took place behind closed doors. Later, the Russian Foreign Ministry issued an official statement that the parties discussed the current state of relations between Russia and the alliance and the reduction of tensions on the contact line. Details of the negotiations are not provided.
Prior to that, the Russian minister took part in a meeting of the foreign ministers of the "five" permanent members of the UN Security Council. The main topic of the discussion, which was also held with the participation of UN Secretary General Antonio Guterres, was the situation in Afghanistan, Iran and others.
As previously reported, Lavrov will speak at the General Assembly on September 25. Until that time, he will hold a number of meetings with foreign politicians.