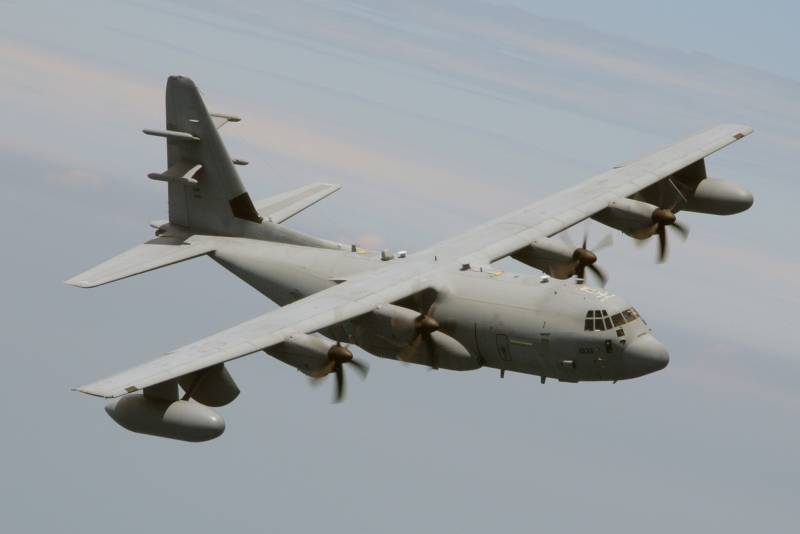 The US Air Force and Lockheed Martin demonstrated the effectiveness of the new concept of a massive missile attack Rapid Dragon during maneuvers that took place in August this year. During exercises in the United States, they worked out a "strike on Russia" with stealth missiles.
This is reported by the American Internet publication The Drive.
Pallets with AGM-158B JASSM-ER missiles during tests were thrown by parachutes from the cargo compartments of EC-130J Super J and C-17A Globemaster III aircraft. Thus, according to the Lockheed Martin company, almost any more or less roomy aircraft can be used as a platform for cruise missiles. Pallets can significantly expand the strike capabilities of the US Air Force, which are now used for these purposes by fighters and strategic bombers. Thus, the United States will be able to launch missile strikes from more airfields and fire more missiles at the same time, which increases the possibility of hitting multiple targets.
In recent tests, the Americans used stealth missile counterparts. After release and stabilization in the air with the help of a parachute, the pallet released "surrogate" missiles, which are identical in aerodynamic properties to the AGM-158B. The maximum flight range of such missiles is 980 kilometers, which allows the aircraft to strike at the Russian Arctic and even reach part of Siberia without being in the affected area of ​​Russian air defense systems.
Pallets for missiles are planned to equip not only the US Air Force, but also to supply them for export, including to the American allies who do not have strategic bombers.