Boeing announces construction of MQ-25 Stingray deck-mounted drones plant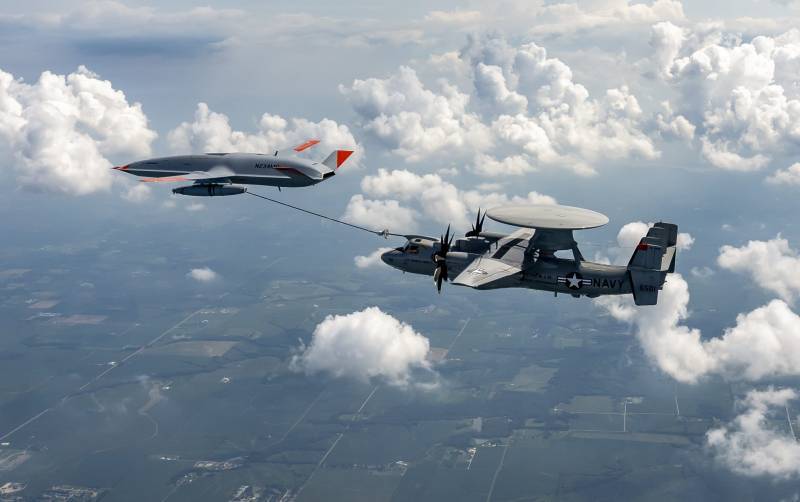 The American company Boeing announced its intention to build a special plant for the production of MQ-25 Stingray deck unmanned aerial vehicles. According to the press service of the company, the plant will start producing the first devices in 2024.
The new production will be deployed 50 km southeast of the main Boeing Defense, Space and Security facility near St. Louis, almost on the Illinois-Missouri border. The new plant will occupy an area of ​​approximately 30 thousand square meters. meters. The number of deck vehicles planned for release
drones
has not yet been disclosed, there is also no information whether other equipment will be assembled on it.
Currently, tests of the MQ-25 Stingray are ongoing, the drone has been refueling aircraft in the air since this summer. To date, the refueling of the F / A-18 Hornet fighter, the E-2D Advanced Hawkeye long-range radar aircraft and the F-35C carrier-based fighter has been completed.
According to the Boeing concern, the tests of the MQ-25 Stingray will last for several more months, during which it will be tested in different modes, as well as take off and landing on an aircraft carrier. The first drone MQ-25A Pentagon intends to enter into service in 2024.
In total, the US Navy plans to purchase 72 Stingray units, allocating a total of about $ 13 billion for their purchase. This will ease the burden on the F / A-18F Super Hornet fleet that refuel other aircraft.