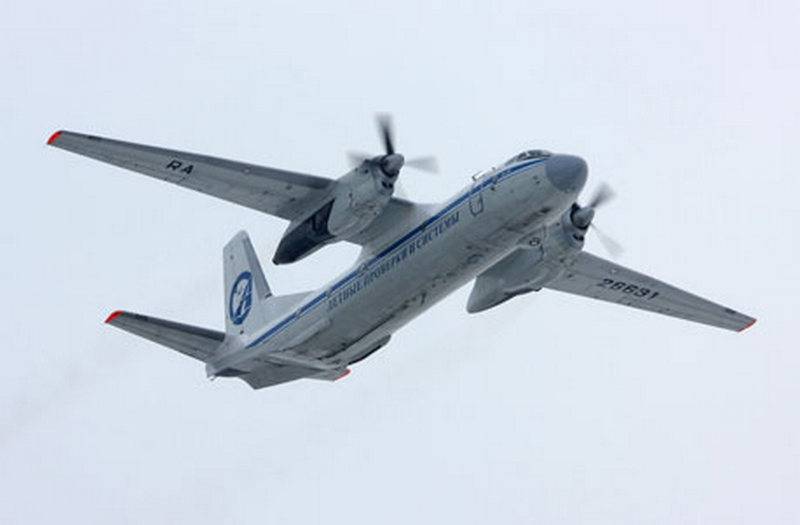 An An-26 military transport aircraft belonging to ZAO Flight Checks and Systems disappeared from radar screens in the Khabarovsk Territory. According to emergency services in the region, there were six people on board.
At the moment, there is no information about the possible location of the aircraft. The Ministry of Emergency Situations confirms the loss of communication with the aircraft, as well as its absence on radars. The aircraft performed a technical flight as part of a test of communication systems. As already mentioned, there were six people on board, no messages from them were received.
Also, there is no complete clarity with the place of the loss of the aircraft. According to one information, the AN-26 disappeared 38 km south-west of the Khabarovsk-Tsentralny airfield. According to others - in the area of ​​the Khekhtsirsky reserve. The search for the aircraft is being conducted from a Mi-8 helicopter of the Federal Air Transport Agency; the Mi-8 Ministry of Emergency Situations is ready to take off. Dense fog is reported at the site of the possible fall, which greatly complicates the search. The Ministry of Emergency Situations is preparing to send ground teams.
Note that in July of this year, An-26 fell in Kamchatka, which led to the death of 28 people.
An-26 (according to NATO codification: Curl - "Whirlwind") - Soviet military transport aircraft, developed in the Antonov Design Bureau. The most numerous aircraft in its class. It is a modification of the original An-24 model. The aircraft is equipped with two AI-24VT turboprop engines and one additional jet RU-19A-300, installed in the right nacelle of the main engine.