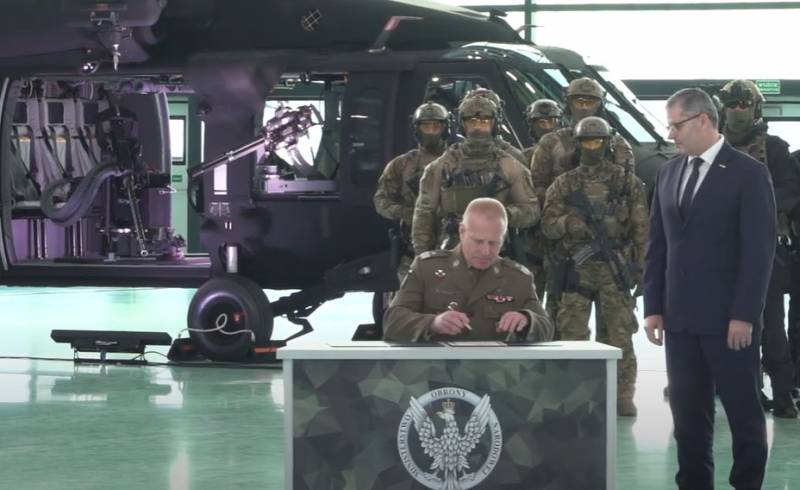 The Polish military command confirms the incident with the helicopter during the exercise. The exercises were held in the south of Poland, in the gmina (administrative-territorial unit) Uscie-Gorlitsk near the Slovak border.
The Black Hawk helicopter of the Polish army made a hard landing in the meadow. Officially, the reasons for the hard landing of the American-made rotorcraft are not reported.
At the same time, local sources say that the helicopter hooked a power line with a screw during the operation to drop the soldiers of the special purpose squad. As a result of damage to power lines, several settlements in southern Poland were left without power supply.
According to the latest information, the helicopter was damaged. At the same time, according to the Ministry of Defense of Poland, there were no casualties during the emergency landing of the Black Hawk.
It should be noted that at the moment Black Hawk helicopters are operated in a number of countries around the world. Poland is one of these countries. At the same time, in Poland, American-made multipurpose rotorcraft "Black Hawk Down" are used exclusively in special-purpose units. To date, the Polish troops have 4 such helicopters, several more S-70i Black Hawk were purchased in 2019-2020 for the police. At the same time, it is known that helicopters for police structures were produced under an American license at the PZL Mielec plant.