PRC Press: US Knows Better Not To Push China To War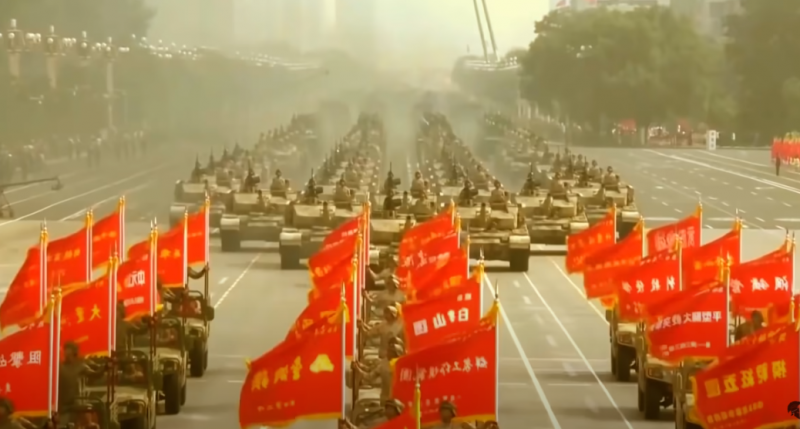 The beginning of a war with China or Russia will be the end for the United States, and Washington is well aware of this, writes the author of an article for the Chinese edition of the Global Times. The Pentagon is increasingly advocating an end to the global confrontation.
In the United States, they began to understand that pushing China into war could end in a completely different way, as previously repeatedly stated in Washington. The risk of military confrontation between countries is only increasing, tensions in relations are increasing, but today's China is not at all what it was quite recently.
On Monday, the deputy chairman of the US Joint Chiefs of Staff, General John E. Hayten, said that the main task of the US is to prevent a military clash with Russia and China. Okay, it would be a statement by a separate Pentagon representative, but another one immediately follows, though from a retired senior officer. As the retired admiral, commander of the Pacific
fleet
The US Navy, they tried to do everything to "prevent escalation and open military confrontation" with China.
The Pentagon began to understand that even an accidental shot could lead to a military clash, the newspaper notes. China is determined and does not intend to back down. Beijing will continue to promote the principle of "one China", not intending to retreat from it. There will be no "independent Taiwan" in the future; all US attempts to interfere in "China's internal affairs" will lead to a military clash.
Summing up, the Chinese author says that the words of the American military should be backed up by concrete actions. That is, the US Navy should not push China into war by interfering with China's actions in the South China Sea or other territories where the interests of the state are affected. Otherwise, any military conflict can develop into a nuclear one, which threatens the destruction of the whole world.