In Ukraine, presented a new unmanned strike reconnaissance system PD-2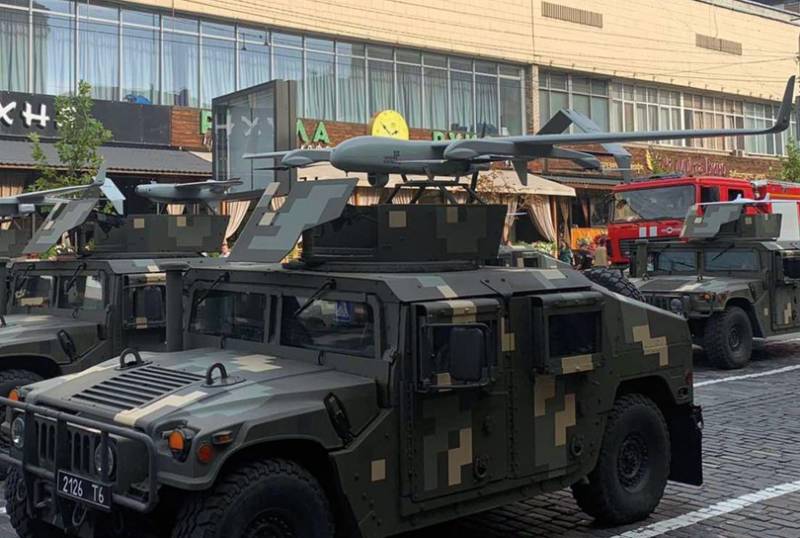 After conducting preliminary tests in one of the units of the Armed Forces of Ukraine in Ukraine, they presented a new unmanned strike and reconnaissance system PD-2. The complex developed by UkrspecSystems consists of
drone
reconnaissance, strike UAV RAM II and software "Terminal".
This is reported by the Ukrainian edition of Defense Express.
Initially it was a reconnaissance complex, but then it was decided to combine it with a kamikaze drone, which was previously shown at the exhibition "
Weapon
and security - 2021 ". The received system is controlled using the "Terminal".
The technical director of the enterprise, Sergey Danilyuk, said that the strike UAV was created in cooperation with the DeViRo company, therefore, it embodies some borrowings from the Leleka-100 reconnaissance drone.
The created device is capable of operating at a distance of up to 30 kilometers. Its combat load has a mass of 2,5-4 kg. In this case, the drone hits targets with high accuracy. And if during the mission the UAV remained intact, it is able to return to the base up to 10 times.
Prior to this, in the spring, it was reported that the Ukrainian defense industry intends to create a drone similar to the Turkish heavy attack drone Akinci. This mission was entrusted to the Antonov aircraft building enterprise.
https://ukrspecsystems.com/