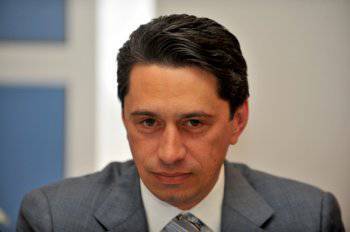 Oleg Sienko, general director of OAO NPK Uralvagonzavod, and Yevgeny Kuyvashev, the governor of the Sverdlovsk region, agreed to locate a number of productions of the Nizhny Tagil state corporation in Novouralsk at the AMUR plant. This was reported in the department of information policy of the governor of the region. In the region, the diversified nature of the military-industrial complex, it is therefore necessary to develop a policy of competent enterprises loading, and the decision of the management of NPK "UVZ" to work on AMUR areas looks timely, the department noted.
"We reached an agreement that the corporation" comes in "AMUR CJSC to resolve the main issue that worries people and the authorities - it is salary, jobs and paying taxes," the agreement was confirmed by Denis Pasler, the head of the regional government.
Meanwhile, workers' hunger strike due to wage arrears in Novouralsk is still going on, and 22 people are participating in it. Two starving are currently hospitalized, one woman is at home after receiving medical care, another participant returned to the starving after staying in hospital. Three days ago, Valery Spiridonov, one of the leaders of the initiative group, was hospitalized with a heart attack. He did not participate at this stage of the hunger strike - he is responsible for organizing and exchanging information.