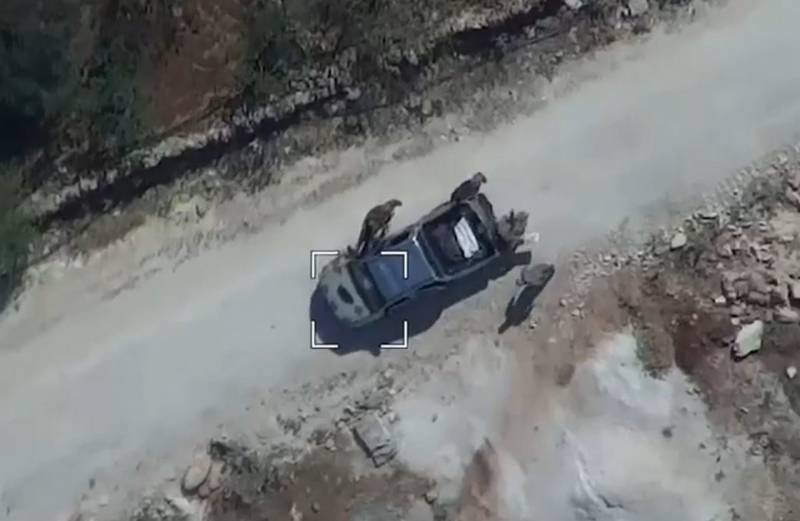 Reconnaissance drones play an increasing role in modern military conflicts. The Russian army has been using drones for a long time, including in Syria, where all the equipment being put into service is being "tested".
Recently, publications about the superiority of foreign unmanned aerial vehicles over Russian ones began to appear in foreign and Russian media, especially on the Web. Basically, the exaltation of foreign drones is done in Ukraine, where everything Russian a priori means the worst. It claims that Russia lags far behind in the production of attack drones, as well as the low quality of images provided by reconnaissance drones.
The blame for the Russian drones, basically, is the low quality of reconnaissance equipment, which of course is not true. The accusations of the low quality of the footage on Russian reconnaissance drones turned out to be untenable. According to experts, not sofa experts, Russian reconnaissance drones meet modern requirements and are among the best in their class in the world.
The Russian Armed Forces are armed with several types of domestically produced reconnaissance drones capable of conducting reconnaissance and transmitting data in real time. The quality of the intelligence obtained during the use of drones can be evidenced by the publication of several images taken by the ZALA 421-16E5G reconnaissance drone when used in Syria. Comments, as they say, are superfluous.
The Russian unmanned aerial vehicle ZALA 421-16E5G is equipped with a sequential hybrid power plant that allows it to stay aloft for more than 12 hours. The drone is capable of conducting reconnaissance at a distance of more than 100 km from the operator. The equipment installed on the UAV allows recording and transmitting high quality images. The drone is equipped with an HD thermal imager and a 60x FullHD video camera. The installed on-board computer with AI elements provides video navigation, object recognition, full radio silence, recording of all communication channels and online decryption.