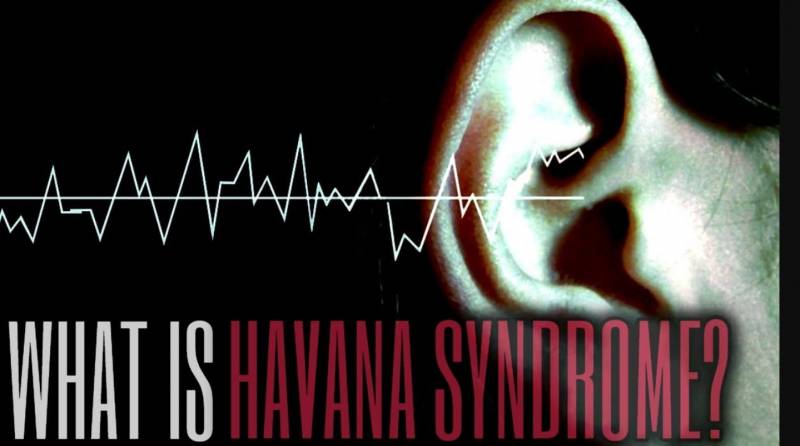 On September 15, the US Department of Defense, in a message signed by Secretary of Defense Lloyd Austin, asked all military personnel, civilian officials and contractors to report any symptoms of Havana Syndrome, a mysterious disease that afflicts American diplomats and personnel around the world.
There are about three million people in the addressees of this memorandum. This characterizes the scale of the problem and the attention to it on the part of the US administration.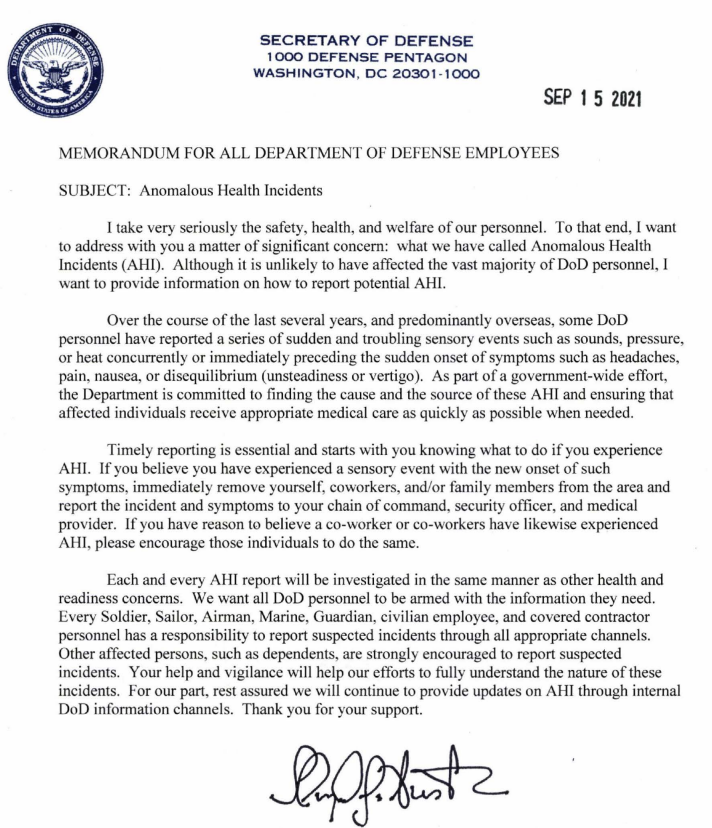 "The Department is committed to finding the cause and source of these phenomena and to ensure that affected people receive appropriate medical attention as quickly as possible, when needed."
We will try to find the reason that the US Secretary of Defense is asking about, or, at least, to reflect on the versions, moreover, examining only American official documents, testimonies of victims, scientific reports and articles, of which there are a lot of open access and scientific circulation.
Cases
The most talked about event of the last days.
A member of the team of US Central Intelligence Agency (CIA) Director William Burns reported symptoms similar to Havana Syndrome on a recent trip to India.
It is unclear if the officer was targeted because he was traveling with Burns, who is investigating possible attacks using microwaves or other directed energy throughout the agency? This case is regarded both by him personally and by the US administration as a challenge to America.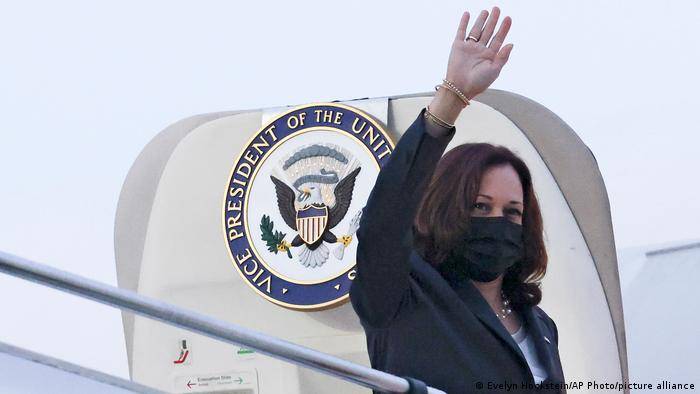 24 of August
The United States government said Vice President Kamala Harris's trip from Singapore to Vietnam was delayed by three hours due to a "recent possible health incident" in Hanoi. According to the Associated Press, this was related to the Havana Syndrome case.
Cases first identified in Cuba have since been reported in Australia, Austria, Colombia, Russia and Uzbekistan.
The New Yorker magazine reported that there have been dozens of cases among US officials since early 2021. However, the actual number of incidents identified among US officials was kept secret for security reasons.
The New York Times report says that the CIA accounts for about 50 such cases, while the rest are mainly US military personnel and US State Department employees and their families.
The mysterious attacks on diplomats leave many casualties, but there is still little evidence.The main theory in Havana Syndrome cases is directed microwave attacks.8 August 2021 year
top aides to President Biden were told that experts studying the mysterious diseases that afflict dozens of diplomats, intelligence agents and their families "are still struggling" to find evidence to support the leading theory
that microwave attacks are carried out by Russian agents.
According to several senior administration officials, who spoke on condition of anonymity, the announcement was made at an unusual classified meeting called by the director of national intelligence, Avril D. Haynes.
The purpose of the meeting was to assess investigations and efforts to treat victims of the so-called "Havana Syndrome" - unexplained headaches, dizziness and memory loss reported by dozens of State Department officials, CIA officials and their families.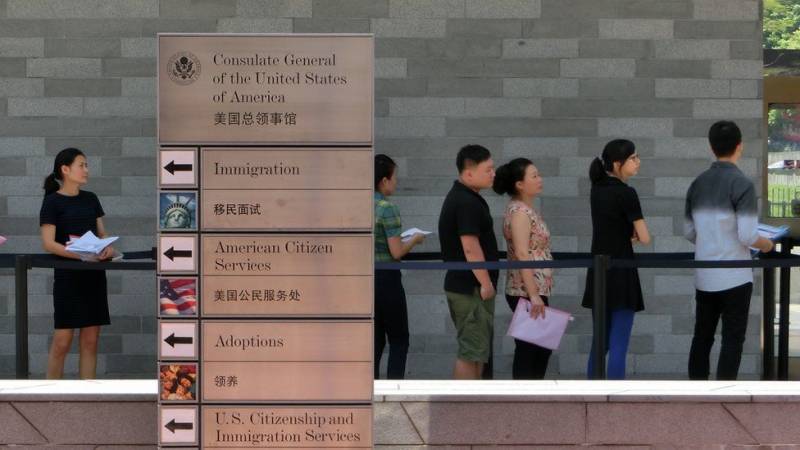 Officials at the US Consulate in Guangzhou, China have also reported strange symptoms.
While Biden said almost nothing publicly about these episodes, the National Security Council took urgent action to address the issue, and
currently there are two separate task forces, one of which is investigating the cause and led by the CIA, while the other is focused on finding commercial technologies that can detect or block attacks.
The topic of this meeting of the Joint Intelligence Community Council was confirmed by Timothy Barrett, Assistant Director of National Intelligence for Strategic Communications.
"This is a top priority for the intelligence community," he said, "and we support NSC-led efforts to get answers, care for our people and prevent future incidents."
The high-level nature of the meeting is indicative of how quickly the attacks since 2016 have gone from a medical mystery to a pressing national security issue.
In December, the 2020
A group from the National Academy of Sciences studying the causes of the incident concluded that microwave attacks were the most likely of them. But Biden administration officials say this group of researchers had no access to classified information.
The admission to it, which will be provided by Biden's order, obviously will not change this conclusion, and it is possible that it will aggravate it!
Position and suspicion
For the administration, admitting that the incidents were the result of a foreign attack is not desirable right now, especially with regard to China.
In Cuba, a tougher approach was taken. Former President Donald Trump's administration evacuated US employees from Havana and expelled Cuban diplomats from Washington.
hinting that the Cuban or Russian government is behind the alleged attacks.
Cuban experts responded by saying:
"No known form of energy can selectively cause brain damage (with laser spatial accuracy) under the conditions described for the alleged incidents in Havana."
They added that most of the symptoms described can be attributed to illness, concluding:
"There is no new syndrome."
But Cuba is not China or even Russia.
Russia did not comment on this, perhaps because our research in this area and practical intelligence achievements are very well known.
The Chekists are proud of this, and the Russian media write a lot about it.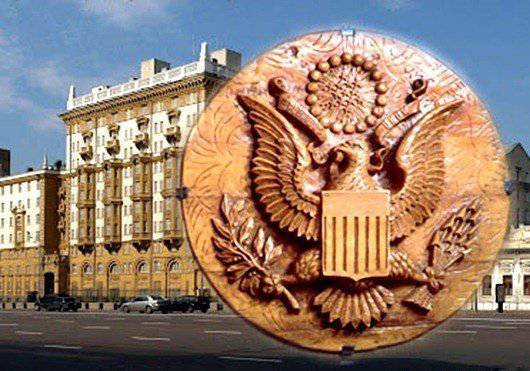 A symbol of special pride is depicted here against the backdrop of the American Embassy in Moscow.
This is how KGB veterans describe the prelude to this operation:
The successful operation to introduce Zlatoust into the American Embassy was preceded by a long and serious preparation: a specially organized event - the celebration of the 20th anniversary of the Artek camp, where the American and British diplomatic missions were invited in order to "express gratitude from Soviet children for their help in the fight against fascism." - a ceremony that was impossible to refuse to attend.

Thorough preparation - pioneer choir, lineup, orchestra, perfect cleanliness and order, special security measures, disguised as pioneer leaders, two battalions of NKVD fighters. And, finally, the gift itself with a "surprise" - a unique work of art in the form of the US coat of arms (Great Seal) with a "Theremin resonator" mounted inside.
Operation Confession has begun!
The coat of arms with "Chrysostom" took its proper place - on the wall right in the office of the head of the American diplomatic mission. It was here that the most frank conversations and extraordinary meetings were held - the Soviet leadership learned about the decisions made by the ambassador before the President of the United States himself.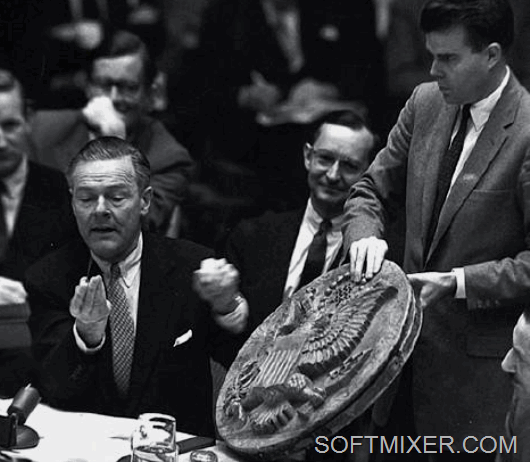 Disclosure of the "microwave" secret at the UN
But these were old secrets.
The question of Moscow's possible guilt in the Havana incident is acute, but there is no evidence or political will for demarches.
Some CIA analysts who are Russia experts, diplomats and academics argue that the evidence points to Moscow, which has been experimenting with the technology for a long time.In May, the 2021
The New Yorker reported that
The US government's "working hypothesis" was that GRU agents were "targeting microwave devices at US officials to collect intelligence from their computers and cell phones, and that these devices could cause serious harm to the people they target."
The US government has not publicly blamed Russia for the attacks.
US intelligence officials privately refer to these events as "attacks," but publicly refer to them as "abnormal health problems."
According to two officials interviewed by Politico, "although investigators have not conclusively determined that these incidents were caused by specific
weapons
, some believe that any such device will primarily be transported by car "and" some of them may be small enough to fit in a large backpack, and a person can be targeted from a distance of 500 to 1000 meters. "
The report does not mention the perpetrator, but mentions "significant research in Russia / USSR" pulsed radio frequency technology, as well as the effects of microwave radiation on the military in the communist countries of Eurasia.
Since mid 1960s
Washington has repeatedly protested to Moscow over the radiation bombardment. The exact purpose of the activity has never been clear. US officials speculated that the microwaves could have been designed to jam US electronic intelligence equipment or activate electronic control devices hidden in the embassy.
Other microwave sources in the area have been discovered over the years, but they have not been comparable to the "floodlights" directed at the embassy building since the early eighties.
The Soviet Union bombarded the American embassy in Moscow with microwave radiation at a particularly intense rate in the 1970s and 1980s.
"Moscow signal"
frequency from 2,5 to 4 gigahertz was sent to the US Embassy in Moscow in the period from 1953 to the end of the 70s.
The US government ultimately decided that this was likely an espionage attempt and that there were no serious health consequences for the embassy staff, although this conclusion is disputed.
The name "Moscow Signal" was used by US intelligence officials to describe emissions directed at the embassy.
Microwave transmissions were only five μW per square centimeter. However, these frequencies were a hundred times more powerful than the maximum exposure standards in the Soviet Union, which caused concern among US officials.
The microwave beam came from a source in an apartment building about 100 meters east of the 10-story embassy building. The beams were aimed at the east side of the building, with the greatest intensity between the third and eighth floors.
During a planned study of the background radiation in 1953, microwaves were discovered, as well as their receiver and resonator, which put an end to Operation Chrysostom.
Eleven years later, microwave protection was finally introduced.
During regular monitoring of the signal, it was found that in 1975 the intensity of the rays increased. The discovery of these microwaves was kept secret from the public and even from those who worked at the embassy at that time, and who suspected that the microwaves were directed there.
US intelligence has considered many possible reasons why the Soviet Union sent microwave transmissions to the United States Embassy.
Among these possibilities, the most plausible theory is that microwave transmissions were used to launch eavesdropping technology on American intelligence operations.
Other theories include electronic interference and the popular, albeit unproven, point of view,
according to which the technology was used to influence the health, minds or behavior of employees of the American embassy.
First study commissioned by the Department of State
In 1976, after it was discovered that microwave radiation had increased, the US Department of State commissioned the study to Johns Hopkins University.
The aim of this study was to compare the health of embassy staff in Moscow and their families with staff and families associated with other US Eastern European embassies who would have much in common in their daily lives.
The group was assessed - employees who worked at the Moscow Embassy from January 1, 1953 to June 30, 1976, and their families in Moscow.
The comparison group included individuals who worked in other embassies in Eastern Europe during the same period of time and their families. Although the study was not published, its 1978 report concluded that there were no adverse health effects.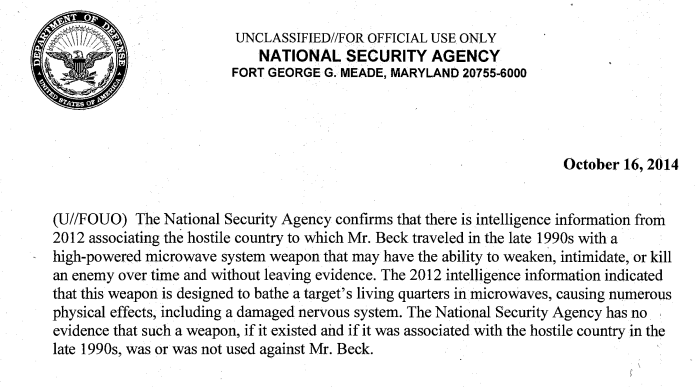 In a 2014 document, the National Security Agency discusses microwave weapons being used by a hostile country that people familiar with the document say is Russia.
new история.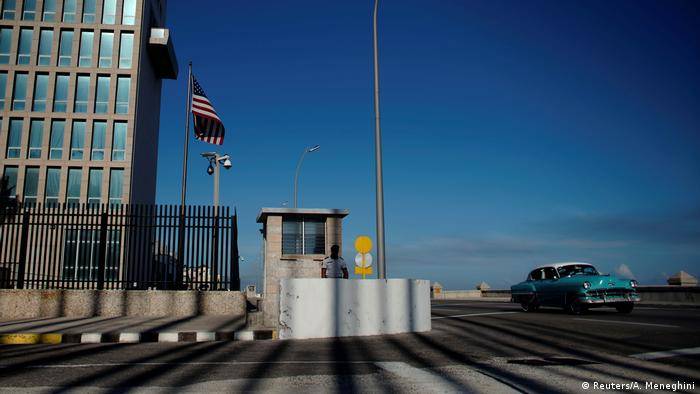 American diplomats at the US Embassy in Havana were the first to report mysterious health problems caused by a high-pitched noise and then physical pain.
The first case of Havana Syndrome occurred in late 2016, when a Central Intelligence Agency (CIA) officer in Havana reported that he was experiencing strange sounds and pressure, as well as painful headaches and dizziness.
At least fifty-nine US citizens in Cuba and China have been screened or treated for the disease, and the total number of US employees affected is now reported to exceed 130.
Canadian embassy officials sent to Havana reported similar symptoms.
Although symptoms vary, the report explains that "the most common and distinctive features of the initial and acute phase" among officials in Havana
"There was a sudden onset of a perceived loud sound, sometimes described as squealing, chirping, clicking, or piercing, a feeling of intense pressure or vibration in the head, and pain in the ear or more diffusely in the head," the sound or sensation "seems to come from a certain directions "or arise" only to certain physical places. "
In some of the victims, symptoms returned and became chronic.
After Trump accused Cuba of committing terrorist attacks, the US government reduced the number of embassy staff in the country to a minimum.
Cuba's foreign minister, in turn, accused the United States of lying about the incident and denied any involvement.
3 2017 October, the
The United States expelled fifteen Cuban diplomats, and the Department of State explained that "this decision was made because Cuba did not take appropriate steps to protect our diplomats in accordance with its obligations under the Vienna Convention."
What is Havana Syndrome?
Havana Syndrome is the name of a series of mysterious health incidents that hit US diplomatic personnel, first in the Cuban capital, Havana, and then in cities around the world, including Washington DC.
American diplomats report that they first heard a loud, high-pitched sound before feeling intense pressure in their faces. After that, they reported pain, dizziness, nausea, migraines, and even memory loss.
Reasons.
Currently unknown (or rather - not officially named) the cause of the "Havana syndrome" and the culprit has not been established. It is not yet clear to US officials if these incidents are attacks.
While there has been rare bipartisan support for the government's investigation in both houses of Congress, as well as approval of medical care for Havana sufferers, there is currently little publicly going beyond speculation pointing to Russia.
Directional radiation is one of the theories that have been put forward to explain the combination of noise and mysterious medical diseases.
Symptoms.
It all starts with noise. Harsh mechanical sounds similar to loud screeching. Then unpleasant pressure, loss of balance, as if struck by an energy beam.
Sometimes the affected person had nosebleeds, headaches, or other symptoms resembling a concussion.
All this could be followed by months, even years, of headaches, nausea, hearing loss and memory loss.
Since 2016, more than 200 US government officials have described experiencing some or all of these and other symptoms.
The number of reported cases of possible attack is skyrocketing, and legislators in both chambers, as well as those allegedly harmed, are demanding answers.
But scientists and government officials are not yet sure who might be behind any attacks, could the symptoms be unintentionally caused by surveillance equipment, or were the incidents actually attacks?
On the other hand, if the observation was carried out over the consciousness of the victims - is it an observation or an attack?
Indications of the victims.
Retired senior intelligence officer of the CIA
Mark Polymeropoulos
was very frank about the "Havana syndrome", as he himself experienced many of its symptoms.
Polymeropoulos spent years in Iraq, Syria, and Afghanistan as a senior CIA officer, waging America's war on terrorism. But that night in Moscow, he believes he was the target of a secret microwave weapon.
I made the trip, a regular trip to Moscow in early December 2017. I was a senior secret service officer for the CIA. So, I went to Moscow, first of all, to see the embassy and our ambassador. And also I wanted to get what we call "acquaintance with the region", that is, just the idea of ​​seeing Russia for the first time.

I was in charge of Russia, as well as other parts of Europe and Eurasia. It's a common trip, but something has definitely changed my life.

Thus began a truly terrible and very remarkable journey.

So, it was on the night of December 5th, I woke up. I was dizzy. I had a terrible headache, tinnitus, ringing in my ears - something very, very traumatic happened to me.

I have been to Afghanistan, Iraq and other places. I have served in war zones for over three years since 11/XNUMX.

They shot at me. I am putting myself in danger. But that was the scariest moment in my life. So I knew something terrible had happened.

I lasted about 10 days when the symptoms came and went.

I returned to the United States and then the symptoms became especially dire. And around March-April 2018, I could no longer work.

And after I actually visited numerous doctors and made this incredible journey trying to figure out what happened, I, you know, couldn't drive for a while, lost my vision over long distances.
Preliminary scientific analysis.
The most likely cause of a series of mysterious ailments that have plagued American spies and diplomats abroad over the past few years was radio frequency energy, a form of radiation that includes microwaves (gigahertz radiation), according to the National Academy of Sciences, Engineering and Medicine.
In the conclusion of a committee of 19 experts
in medicine and other fields
refers to "directed pulsed radio frequency energy" as the "most likely mechanism" to explain the disease
which became known as "Havana Syndrome," although they said they could not rule out other possible causes and that secondary factors could have contributed to the symptoms, according to a copy of a report obtained by The New York Times.
The report, commissioned by the Department of State, provides the most comprehensive explanation for the disease that afflicted many government officials, first at the US Embassy in Havana in 2016, and then in China and other countries.
Many of the officers suffered from dizziness, fatigue, headaches and loss of hearing, memory and balance, and some were forced to retire permanently.
The new report, written in careful scientific language, provides strong evidence that the incidents were the result of a malicious attack.
He attributes the diseases to "directed" and "pulsed" - rather than "continuous" - energy, implying that the exposure to the victims was targeted rather than the result of more common microwave energy sources such as a mobile phone.
The report also says the committee found that immediate symptoms reported by patients, including strange sensations of pain, pressure, and sounds that often emanated from a specific direction or originated in a specific location in a room, were more consistent with a targeted attack of "radio frequency energy »(Antennas with a very narrow radiation pattern are usually used in this range).
The committee considered other causes, such as chemical exposure and infectious diseases, but concluded that they were unlikely.
The report says that the variability of incidents, which appeared to have different effects on people, left open the possible influence of "psychological and social factors."
It has also been reported that some of the victims may experience a condition called persistent postural-perceptual vertigo, a nervous system disorder that causes prolonged feelings of dizziness or unsteadiness.
The National Academies report also contains a strong warning about the possibility of future episodes and the ability of the US government to detect or respond to them.
The fact that US government officials have reported disasters not only in Cuba and China, but also in Russia and elsewhere, raises the question of how widespread are these incidents?
The report recommends that the Department of State act now and develop plans and protocols so that it can immediately initiate an investigation in the event of such incidents.
"The bigger issue is the preparedness for new and unknown threats that could threaten the health and safety of American diplomats working abroad,"
- it is told in the report.
"The next event may be even more dispersed in time and place, and even more difficult to quickly recognize."
What are the scientific prerequisites for the phenomenon
Microwave physics.
Microwave directed energy weapons convert power source energy into radiated electromagnetic energy and focus it on a target.
These types of directed energy microwave devices appeared in the late 1960s in the United States and the Soviet Union. They became a reality thanks to the development of pulsed technology and technology in the 1960s.
Today, this research continues in the United States and Russia, but has increased dramatically in China. China's investment in these technologies overshadows activity in the United States and Russia.
Lots of energy, little heat.
Although powerful microwave sources generate very high power levels, they tend to generate repetitive short pulses. For example, an output pulse of the order of 10 nanoseconds, or billionths of a second, is output.
Thus, even when generating 1 gigawatt of output power, a 10-nanosecond pulse has an energy content of only 10 joules.
By comparison, the average microwave oven produces 1 kilojoule, or 4 joules of energy in one second. It usually takes about 240 minutes to boil a glass of water, which equates to XNUMX kilojoules of energy.
(This is why the microwaves generated by this powerful microwave weapon don't give off noticeable amounts of heat, and brains don't explode like baked potatoes in microwave ovens.)
High power is important in this weapon because generating very high instantaneous power produces very high instantaneous electric fields that scale as the square root of power. It is these high electric fields that can disrupt electronics, which is why the Department of Defense is interested in these devices.
Dielectric properties of the human body.
By definition, the dielectric properties of materials are defined as the molecular properties that are fundamental to all materials that lead to polarization within a material, such as a human organ, when exposed to external electric and magnetic energy fields (EMF).
A study of these dielectric properties was published in July 2021 by the Society for Bioelectromagnets in the journal Bioelectromagnetics.
If the radiation power is increased and pulsed through walls to a target, the device can create "shock waves" or "pressure waves" that cause imbalances in the dielectric fields of the human body, causing illness and disease.

The transmitter can be adjusted to create the illusion of the slightest touch, or adjusted to deliver shock waves that strike the brain against the inside of the hard bone of the skull, causing brain bruises, concussions, and traumatic brain injury (TBI) accompanied by brain injury. causing unbearable "headache", burns, incredible crunching pain in the bones.
In severe cases, such radiation causes tissue necrosis or destruction and death, autoimmune diseases and neurological disorders, cataracts, cancer and death.
These are all well-known biological effects of microwave radiation.
Studies of the biological effects (bioeffects) of microwave radio frequency radiation are described in numerous scientific studies and articles (Scopus for help).
The Ford Presidential Library in Ann Arbor, Michigan alone has about 8 pages in 000 boxes containing information researched and cataloged by Nicholas Steneck in preparation for his book Debate in the Microwave.
These results correlate with both the findings of the above report and the symptoms of affected US diplomats, military personnel and their families.
Knowledge of the problem.
One of the first studies, which grew into the Pandora program, was initially conducted on monkeys.
"Pandora".
The project was initiated after the US government discovered that the USSR was emitting microwave waves at its embassy in Moscow.
"The test protocol involved teaching monkeys to press certain levers in response to signals. If the monkeys pull the lever correctly, they will be rewarded with food, "just as embassy staff can be rewarded with a dry martini at the end of the day," wrote columnist Jack Anderson.

The researchers then measured whether the monkeys performed worse when exposed to the Moscow signal compared to when there was no radiation. "
The Deputy Director of DARPA, in a Memorandum dated December 20, 1966, writes: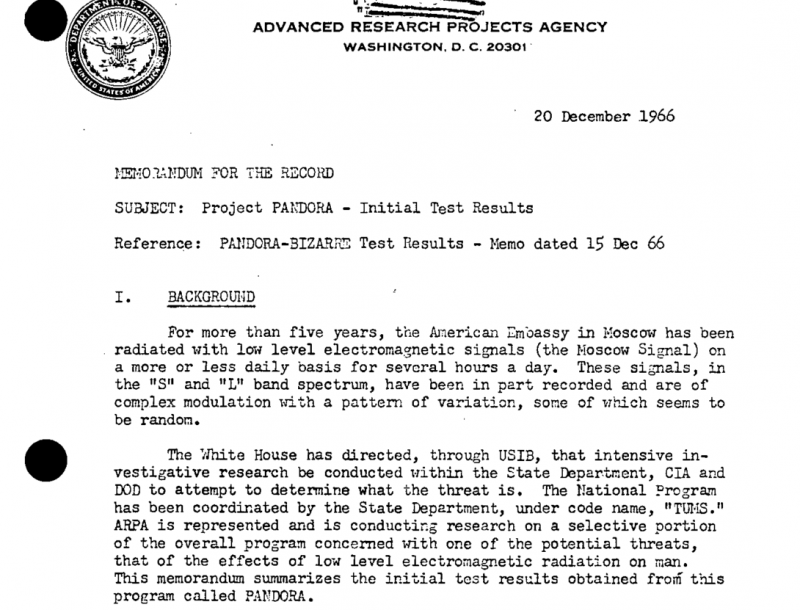 "There is no doubt that penetration into the central nervous system has been achieved, directly or indirectly, into the part of the brain that is associated with changes in working functions and the observed effects."
The mechanism of influence on people.
High power microwaves have been linked to human exposure through a report from national academies.
Frey effect.
The human head acts as a receiving antenna for microwaves in the gigahertz range.
Pulses of microwaves at these frequencies can cause people to hear sounds, which is one of the symptoms reported by affected US employees.
Other symptoms reported by people with Havana syndrome include headaches, nausea, hearing loss, dizziness, and cognitive problems.
Dr. Frey visited the USSR, and he retained unforgettable memories of this.
In the end, he was unexpectedly taken outside Moscow to a military base surrounded by armed guards and a barbed wire fence.
"They forced me to visit various laboratories and discuss problems," including the effects of microwaves on the nervous system, Mr. Frey recalled.

"I took a look at their secret program from the inside."

Moscow was so intrigued by the prospect of mind control that it adopted a special terminology for the entire class of imaginary weapons, calling them psychophysical and psychotronic.

Soviet research into microwaves for "internal perception of sound," as the Defense Intelligence Agency warned in 1976, showed great promise for "disrupting the behavior patterns of military or diplomatic personnel."
The report notes that the electronic devices were not disrupted during the attacks, suggesting that the power levels required for the Frey effect are lower than would be required for an attack on electronics.
NASA experiments in the 1970s also showed that this effect exists even at low power levels as a result of thermal expansion of the parts of the human ear around the cochlea.
It was later discovered that modulating the signal produces sounds or words that appear to occur intracranially.
Its possible use in communication has been investigated, but due to the possible dangerous biological effects of microwave radiation, it has not been produced.
Allan H. Frey's work, The Response of the Human Auditory System to Modulated Electromagnetic Energy, appeared in the Journal of Applied Physiology in 1961. It was found that
in his experiments, subjects could hear sufficiently pulsed microwave radiation at a distance of several centimeters to hundreds of meters from the transmitter.
The energy of the absorbed microwaves causes the brain tissue to heat up and expand very slightly, allowing the auditory system in the inner ear to pick up the pressure wave.
The induced sounds were described as "hum, clicks, hiss, or knocks, depending on several parameters of the transmitter, such as pulse width and pulse repetition rate," Frey said.
But it is obvious that voice modulation can be transmitted directly to the brain and perceived as speech or inner voice.Frey effect mechanisms.
Three possible mechanisms for this effect have been proposed by Professor James Lean (Department of Electrical Engineering at the University of Illinois at Chicago), who is considered the world expert in the field of auditory microwave effect:
1) electrostriction;
2) radiation pressure;
3) thermoelastic stress.
When James Lin, a professor at the University of Illinois, read the first reports of mysterious sounds in Havana, he immediately suspected microwaves were the cause. His faith was based not only on theoretical research, but also on personal experience. Decades earlier, he had heard these sounds himself.
He concluded that thermoelastic pressures would be one to three orders of magnitude greater than other possible mechanisms based on his theoretical studies. Several staff members of modern microwave pulsed microwave transmission stations have recorded audible clicking or buzzing sensations.
Auditory responses to transmitted frequencies were recorded from about 200 MHz to at least 3 GHz.
It is assumed that the cause is thermoelastic expansion of parts of the hearing aid, and the generally accepted mechanism is the rapid heating of the brain with each impulse (but insignificant, in the range of 5-10 ° C) and the resulting pressure wave passing through the skull to the cochlea.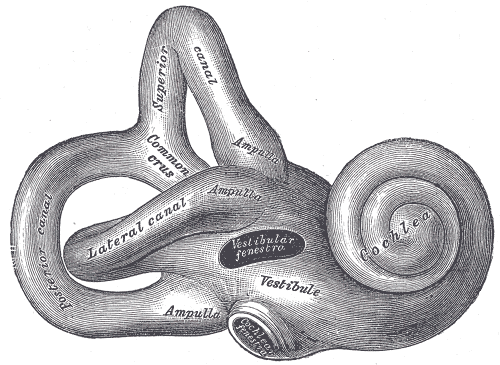 Of particular interest in Havana Syndrome are potential exposures to radio frequencies in the range from 0,4 to 3,0 GHz delivered by fast impulses to the head.
According to researchers from the former Soviet Union, such exposure causes central nervous system disturbances at energy levels well below those required for a thermal effect. These types of RF exposure have been shown to produce sound sensations reminiscent of those reported in cases of Havana Syndrome.
Professor Lin also demonstrated the Soviet approach at the center of scientific research in the town of Pushchino near Moscow.
"They had a very well thought out and well equipped laboratory,
- remembers Professor Lin.

The subject was sitting in a barrel of salted sea water, sticking out his head. Microwaves were fired into their brains. The scientists thought that microwaves interacted with the nervous system and wanted to ask Professor Lin about his alternative point of view. 
The mechanism of the microwave auditory effect consists of the absorption of microwave energy and a subsequent small but rapid increase in temperature, which causes tissue expansion and creates a thermoelastic pressure wave that propagates with subsequent activation of the auditory nerve to the cochlea of ​​the inner ear.
A 1975 article by neuropsychologist Don Justesen discussing the effects of radiation on human perception referred to an experiment by Joseph K. Sharp and Mark Grove of the Walter Reed Army Research Institute, during which Sharp and Grove reportedly
were able to recognize nine out of ten words that were transmitted by "voice-modulated microwaves"
, at radiation levels of the order of 10 mW / cm².
Research on the effects of radiation on American diplomats.
From 1953 to 1976, beams of microwaves in the range from 2,5 to 4,0 GHz were aimed at the building of the US Embassy in Moscow (which the heirs of the KGB from the current FSB not only confirm, but consider the highest achievement of Soviet intelligence).
From 1953 to May 1975, a microwave beam emanated from a source in a Soviet apartment building about 100 m west of the 10-story embassy building, affecting the western facade of the central building, with maximum intensity between the third and eighth floors. The frequency ranged from 2,5 to 4,0 GHz, and the maximum exposure was up to 5 µW / cm², 9 hours a day.
Microwaves from Soviet sources aimed at the US Embassy in Moscow have been detected since 1953 and increased in intensity in 1975.
In 1976, the US Department of State commissioned a grand study
to study the possible health consequences of the staff of the US Embassy in Moscow and their families.
The document is extensive, and the author has it.
An extensive US study examined the health of embassy staff and their families, comparing embassy staff in Moscow to staff at other U.S. embassies in Eastern Europe.
The resulting large report has never been published in the peer-reviewed literature. A total of 4 employees were identified and their health was assessed or investigated.
The general conclusion of the researchers (p. 246) was as follows:
"To summarize, with very few exceptions, an exhaustive comparison of the health status of employees of state and non-state departments who served in Moscow with those who served in other countries of the East.

The European posts over the same time period showed no differences in health status, as evidenced by their experience in mortality and different incidence rates.

No conclusive evidence has been found to directly indicate that exposure to microwave radiation at the embassy in Moscow resulted in any adverse health effects at the time of this analysis. "
The "Moscow" study was a major epidemiological study of radio frequency exposure and deserves recognition as such.
Although some of the published comments to it express an alternative point of view of current specialists.
"Independent research over decades has reported the biological effects and health risks of non-ionizing radiation, in particular RF / microwave radiation, including through oxidative stress and subsequent mechanisms such as inflammation, autoimmune activation and mitochondrial damage."
Professor Beatrice Golomb. UCSD - August 29, 2018
Modern research on the affected.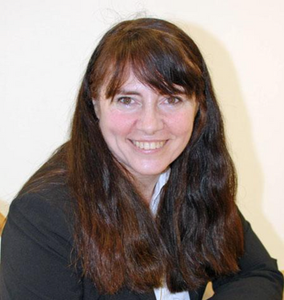 Beatrice Golomb, M.D., professor of medicine at the University of California San Diego School of Medicine.
Dr. Galomb also wanted to draw attention to "more people affected by similar" attacks, and to explain and address the symptoms experienced by "... a large number of ... people outside the diplomatic corps" who suffered identical trauma. The researcher associates the mysterious illness of diplomats with radio frequency / microwave radiation.
"I have studied what is known about pulsed RF / microwave signals in relation to the experience of diplomats.

Everything fits: the specificity of the various sounds that diplomats say were heard during explicit stimulating episodes, such as chirping, ringing and buzzing, are in detail consistent with the well-known properties of the so-called "microwave hearing", also known as the Frey effect.

And the symptoms that have occurred are appropriate, including a predominance of sleep problems, headaches and cognitive problems, as well as a distinct severity of auditory symptoms. Even objective brain imaging results are consistent with what has been reported for people affected by RF / microwave radiation. "
Assessment of symptoms.
In her article, which was published in September 2018 in the journal Neural Computing, Golomb compared the number of reported symptoms in diplomats with those reported in a 2012 study by people affected by electromagnetic radiation in Japan.
Overall, she said that these symptoms - headache, cognitive problems, sleep problems, irritability, nervousness or anxiety, dizziness and tinnitus (ringing in the ears) - occurred at a strikingly similar frequency.
Some diplomats reported hearing loss.
This symptom has not been evaluated in previous studies, but Golomb said it is widely reported in many cases. She also noted that previous studies of brain images of people affected by such radiation "showed evidence of traumatic brain injury similar to the reports of diplomats."
Detection capabilities.Is there evidence of the involvement of Russia or other countries?
Secret evidence has surfaced in media reports following the first incidents in Havana, including intercepted messages pointing to Russia.
More recently, it was reported that the American intelligence community was using data from mobile phones,
to locate Russian intelligence officers in close proximity to CIA officers injured in some places.
None of this has been convincing enough for the US government to issue a formal indictment.
But are there other possibilities for obtaining evidence and / or confirming suspicions?Satellites.
A study by Allan H. Frey in the 1960s showed that 1,3 GHz RF transmission with a peak power of 267 mW / cm² can induce auditory sensations.
Assuming a target area of ​​ten by ten centimeters (100 cm²), the likely peak power of an emitting source with perfectly focused radiation would be at least 26,7 W and possibly much higher than this idealized value, especially if the transmitters (e.g. parabolic dish antenna) were located at a distance of many tens of meters (or more) from the target, for example, in a van outside the victim's residence, as stated in some incident reports (these calculations and assumptions are not entirely correct, but we will not correct American experts, and these assumptions are sufficient for further estimates).
An example of AIS.
AIS (Automatic Identification System (AIS) is a system in shipping that serves to identify vessels, their dimensions, heading and other data using VHF radio waves (frequency 161,975 MHz and 162,025 MHz).

Recently, there has been a tendency to treat AIS as an automatic information system (AIS, Automatic Information System), which is associated with the expansion of its functionality in comparison with the ordinary task of identifying ships.
By comparison, 5,0 W is the power rating for one of two categories of low power (Class B +) transceivers for the Automatic Identification System (AIS) used on small ships (which transmit at approximately 162 MHz).
These 5,0 watt signals from ships at sea are usually detected and recorded by low-earth orbit satellite sensors for tracking purposes.
Locating suspected RF beams with satellites can seem like a long task.
It is instructive to bear in mind that when the automatic identification system was introduced to track ships in the 1990s, the signals were only intended for ship-to-shore and ship-to-ship traffic, without any expectations of satellite detection.
But experiments in the 2000s showed that satellite sensing for AIS worked, and now it has become common and necessary around the world.
Even the most recent advances in satellite remote sensing can prove useful from a forensic point of view in the urgent case of Havana Syndrome.
The archived data should look for signals in the frequency range from 0,4 to 3,0 GHz (and possibly up to 10 GHz) that use the pulse repetition rate and pulse width that have been identified in the scientific literature as having higher efficiency in shaping. neurological and mental diseases.
It should be noted that new satellites for radio frequency detection at altitudes of 500-600 kilometers make frequent flights, with orbital cycles of about 100 minutes.
Anomalous signals of this nature could be easily distinguished from many other signals, such as radar emissions and messaging.

Any such detections should be cross-referenced with geolocation data on the movements of foreign intelligence and military personnel.

In addition, real-time satellite missions should be used if there are known or suspected cases of ongoing attacks.
This is not a hint from the author, but the announced plans of the eventual adversary.
A factor that prevents a highly focused or collimated beam from detecting hypothetical RF emissions is that a narrow beam is less likely to be picked up by fast flying satellites hundreds of kilometers higher, especially since it is likely to be directed horizontally towards the object / target. , not up.
However, even highly focused beams are broadened or scattered over long distances,
and even with approximately horizontal aiming, a beam that simply misses the target will continue to move into free space unless it is blocked by surrounding structures.
The transmitted radiation can also reflect off buildings and other surfaces, which can lead to projections into the sky.
It is also possible that the operators of the transmitters suspected of being used for such attacks could make mistakes and transmit data in unintended directions.
The device used to generate the signal may itself emit detectable signals if not properly shielded. Remarkably, it only takes one hit of the correct signature to make the directed energy hypothesis significant. with harmful characteristics.
Search for the guilty.
The report does not mention the perpetrator, but mentions "significant research in Russia / USSR" pulsed radio frequency technology, as well as the effects of microwave radiation on the military in the communist countries of Eurasia.
Department of Defense and CIA Task Forces.
Towards the end of Trump's rule, the Department of Defense created a task force to investigate reports of attacks on Department of Defense personnel abroad. The Department of Defense organized the task force in part out of frustration over what DOD officials saw as a lackluster and lackluster response from the CIA and State Department.
Christopher Miller, acting secretary of defense at the time, said in 2021:
"I knew the CIA and the State Department didn't take this shit seriously, and we wanted to shame them by creating our task force."
Miller said he began to view reports of mysterious symptoms as a high priority in December 2020 after he interviewed a senior combatant who detailed the symptoms.
In December 2020, the CIA also created a task force to investigate the attacks. The agency set up a task force following ongoing reports of grueling attacks on CIA officers in various locations around the world.
The CIA has expanded its investigation under the leadership of Director William Joseph Burns, who took office in 2021.
Senate Intelligence Committee leadership (Chairman Mark Warner and Deputy Chairman Marco Rubio) said in 2021 that they were working with Burns and the CIA in connection with the investigation:
"We have already held fact-finding hearings on these debilitating attacks, many of which result in medically confirmed cases of traumatic brain injury, and we will do more."
In May 2021, the Politiko edition reported
that intelligence officials recently told Congress that they "stepped up the investigation ... to include all 18 federal intelligence services, and that the investigation focused on the potential involvement of the Russian General Staff's GRU."
Detection protection.
It is likely that at the correct wavelength, an electromagnetic beam can be projected hundreds of yards to produce the symptoms seen in Havana Syndrome incidents. If so, it is likely that these rays interfere with the electrical functions of the brain and central nervous system.
For example, the Frey effect involves microwaves that activate auditory sensory nerves. Other studies have noted the potential effects of microwaves on the central nervous system and their effects such as decreased reaction times, social dysfunction and anxiety.
While the results of the study of the national academies have been made public, it is likely that federal agencies are taking additional action behind the scenes to try to explain these incidents and determine who is to blame. However, as with responding to cyberattacks, the government may be reluctant to release information to the public as it may disclose methods of detecting and countering attacks.
If it turns out that electromagnetic waves are the source of the "Havana syndrome", then, in principle, buildings can be protected from them. However, this will be expensive and will still leave people vulnerable in the open air.
Perhaps the best way to prevent further attack is to detect the radiation and its source.
Installing sensors to detect electromagnetic waves on buildings and vehicles is relatively easy and inexpensive. Such sensors can also help locate the source of attacks and thus act as a deterrent.
Assuming that Havana Syndrome is the result of deliberately targeted electromagnetic beams, US and other government officials will remain vulnerable to these attacks until such protective measures are taken by governments.
This is not a technical problem at all. Therefore, this is probably already being done, but not advertised.
And most likely, intelligence and counterintelligence services have already figured out this., but, as happens in such cases, to make it public or not to publicize it is a matter of political or even geopolitical bargaining.
The intention of the intruders.One possibility is that causing harm to people was a side effect of some kind of tool used to gather intelligence.
by bombing electronic devices with microwaves to obtain information - a practice that began during the Cold War.
"In the past, Russian security forces used concentrated microwave beams and electronic pulses to irradiate the US Embassy in Moscow," says John Cypher, a former CIA officer in Russia. He says there have even been vans in Russia that could circle the city to attack people, and believes Moscow is responsible for the recent damage done to CIA officers, although he is not sure of the exact motive.

Another former CIA officer who served in Moscow also said that he believed the Russians used a targeted energy attack, but he also cannot be sure if it was aimed at causing harm. or the Russians just didn't care that the harm was done as a by-product ... of everything they did.
Possible consequences.
The Americans attribute these events to the national security sphere "in the gray zone." Their threshold is below the use of military force, but it traumatizes and possibly kills American citizens. And so, if the administration finds out who is behind this, it will have to make some difficult decisions.
And this answer can be quite dramatic. Especially because Kamala Harris felt a personal involvement with this problem, and this can be perceived by her as state terrorism directed against her personally.
PS
Please note that the author does not express his opinion and does not retell the versions of incompetent or biased journalists and "experts", but is guided exclusively by official American documents and authoritative scientific evidence.
We fix that while the causes of the diseases of American diplomats have not been officially proven and presented, and the culprits, if any, have not been identified.