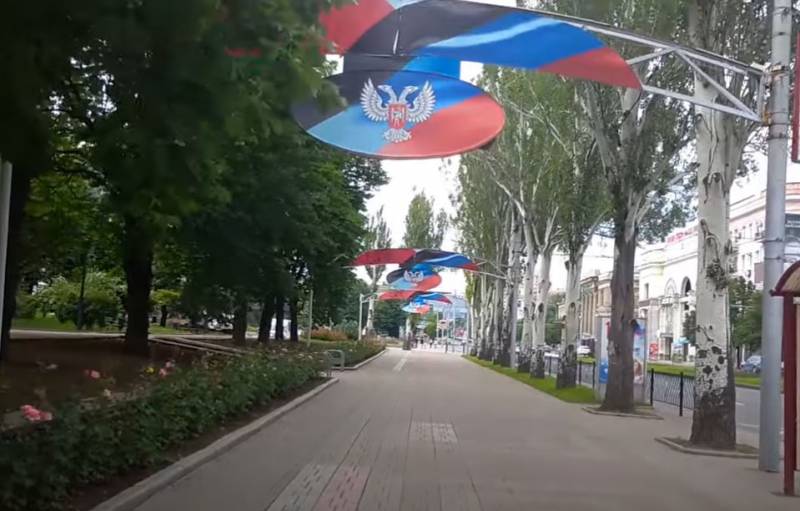 The representative of Ukraine in the TCG (Trilateral Contact Group) Sergei Garmash said that Russia "will not repeat the Crimean scenario with regard to Donbass." According to Garmash, "Moscow will not go to the annexation of the territory of Donbass."
These words were expressed by the Ukrainian representative in the above-mentioned group for the settlement of the conflict in an interview with Ukrainian journalists.
Garmash said in an interview that with regard to Donbass, "Moscow may have a different plan."
Generally speaking, one gets the impression that Ukrainian officials are trying to outdo each other in which of them knows more about "Moscow's plans", "Kremlin's plans", "Putin's plans." Based on the number of cases when these terms are used by Ukrainian officials, one might get the impression that the replication of such statements is part of their job.
Sergey Garmash:
Moscow's plan in this case may be to recognize the so-called DPR and LPR.
Garmash noted that in this case Russia "already has the relevant experience" - this is the recognition of the independence of Abkhazia and South Ossetia.
Garmash:
They need Donbass to pump out resources, minerals, scrap metal, etc.
According to the Ukrainian representative in the TCG, "Russia needs Donbass one that will be a constant problem for Ukraine."
Let us recall that in Ukraine there was an opinion that 6 more regions, including the Nikolaev, Kherson and Odessa regions, could break away from the country over time.