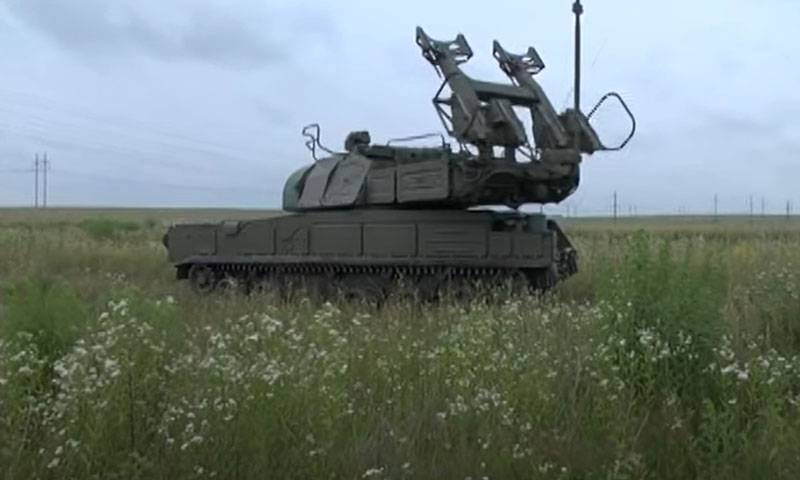 The Ukrainian armed forces stated that there are risks to the country's security in connection with the "presence of a large number of Russian military personnel near the Ukrainian borders." In this regard, it was decided to strengthen the air defense (air defense) system in the "northern direction".
As it turns out, additional anti-aircraft missile systems by the Ukrainian command are deployed in the Chernihiv region of the country. This Ukrainian region borders Russia and Belarus at the same time. Earlier, there was a sign of friendship at the junction of the three republics, now on the Ukrainian side there are air defense systems and other military equipment ...
The Ukrainian military command reports that the strengthening of the air defense system "in the northern direction" will be carried out in preparation for the military exercises that will start on September 22. We are talking about the exercises "United Efforts 2021", which will be conducted with NATO partners. Earlier it became known that during these exercises in Ukraine they are going to work out scenarios of "liquidating a breakthrough from the territory of neighboring states." At the same time, the document that appeared, which tells about the scenario of the maneuvers, says that "the threat of a breakthrough from the Russian Federation and other CSTO member countries is being considered." Considering that Ukraine has a border with only two of the CSTO members - Russia and Belarus - combat missions will be practiced precisely on the borders with the Union State of the Russian Federation and the Republic of Belarus.
In this regard, in Ukraine itself, the "United Efforts-2021" exercise was designated as "a response to the West-2021 maneuvers."
It is noteworthy that the military command of Ukraine, which itself announced the transfer of additional air defense systems to the Chernihiv region, appeals to local residents, urging those "not to disclose the routes for the transfer of troops and military equipment, and also not to interfere with such a transfer."
Apparently, the Ukrainian Armed Forces understands that not all local residents are inclined to see in the joint exercises with NATO a "concern" for their safety.