A-29A Super Tucano combat trainer crashes in Brazil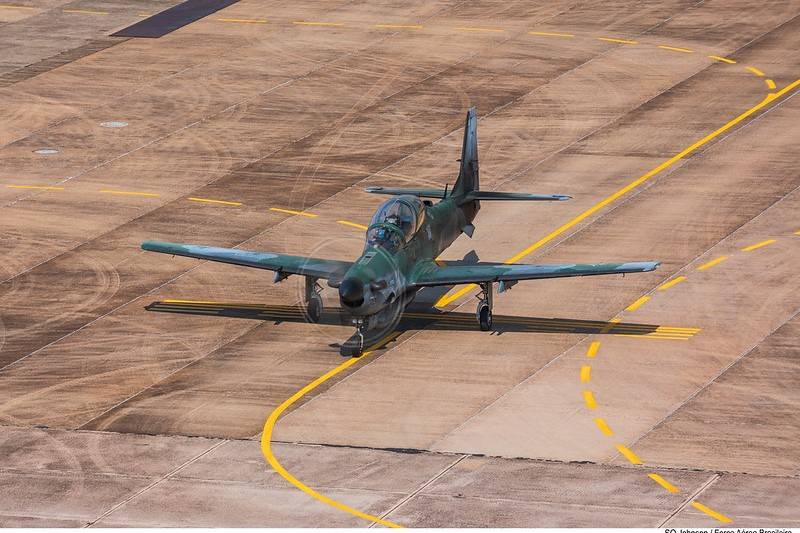 During a training flight in Brazil, an A-29A Super Tucano combat trainer crashed. Before the fall, he had technical problems.
This was reported by the press service of the Brazilian Air Force.
When problems were discovered, the pilot sent his turboprop aircraft to a deserted place, the car fell into a field. The Brazilian Air Force soldier himself successfully ejected.
Successful bailout saved the life of the A-29A Super Tucano pilot
- stated in the press service of the BBC.
As stated, the pilot survived only thanks to the BR10LCX ejection seat, created by the British company Martin-Baker.
After landing, the pilot was rescued by an H-60 ​​Black Hawk helicopter. Brazilian Air Force Command says he has received medical attention and is doing well.
The aircraft incident occurred in the area of ​​the town of Campo Grande in the state of Mato Grosso do Sul.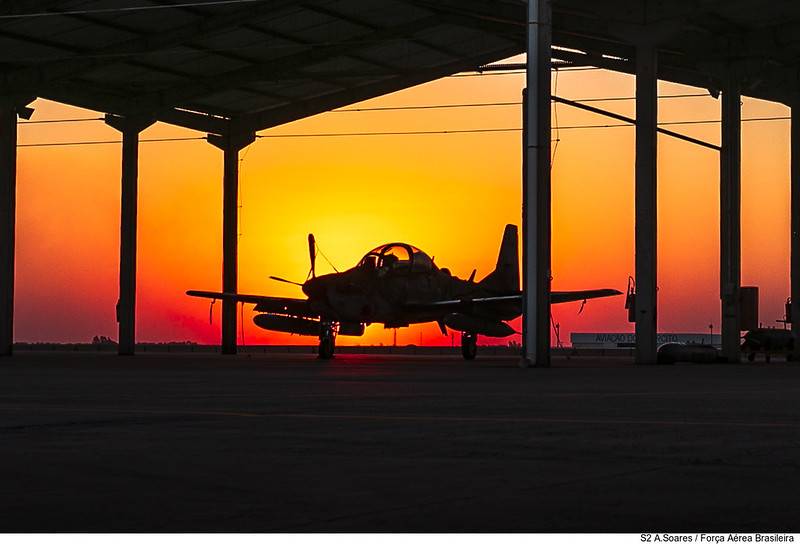 Earlier this month, Brazil's Super Tucano intercepted a plane that had flown into Brazilian airspace without permission. Then the Brazilian pilots opened fire on the intruder and forced him to make an emergency landing. As it turned out, he did not have a flight plan and entered Brazilian airspace from Bolivia.