Zelensky's office advisor proposed another option for renaming Ukraine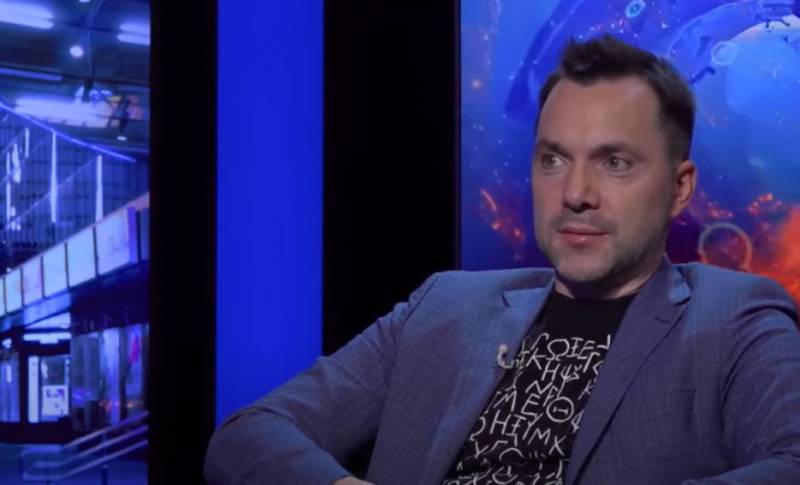 Oleksiy Arestovich, who holds the position of adviser in the office of the President of Ukraine, made another proposal to rename the country. It should be recalled that a few days ago this man proposed to rename the state into "Rus-Ukraine", which was the reason for ridicule in Kiev itself. The initiative of Arestovich, who is also a member of the Trilateral Contact Group on resolving the situation in Donbass, was received, to put it mildly, coolly even by representatives of the Ukrainian political elite and bureaucracy.
However, as it turns out, Arestovich was not particularly influenced by the criticism, and he decided to present new options for the name of Ukraine.
Arestovich, speaking with a serious message, said that the country could be renamed the United Lands of Ukraine (OZU). In fact, we are talking about tracing paper from the name United States of America.
According to the adviser to the head of Zelensky's office, "Ukraine is similar to Austria and Germany, and there territorial units are called lands, measured by lands."
Arestovich:
We have different areas with their own microcultures, with their subethnos, their
history
... And the name "land" would be just right for them.
There have already been responses to this initiative of Arestovich in Ukraine itself. Many Ukrainian users commented that, in all likelihood, Mr. Arestovich has little work in the president's office, so he is practicing in inventing all kinds of names for Ukraine. It was also noted that against the background of the loss of Crimea and part of the Donbass, as well as against the background of growing contradictions between the western and eastern regions of the country, it is extremely difficult to call the "united" lands of Ukraine. Taking into account the fact that Ukrainian land is now actively being sold, the Ukrainians proposed their own version of the name: "Sold out lands of Ukraine."