Hong Kong Press: China, Russia, Pakistan and Iran have every chance of ending chaos in Afghanistan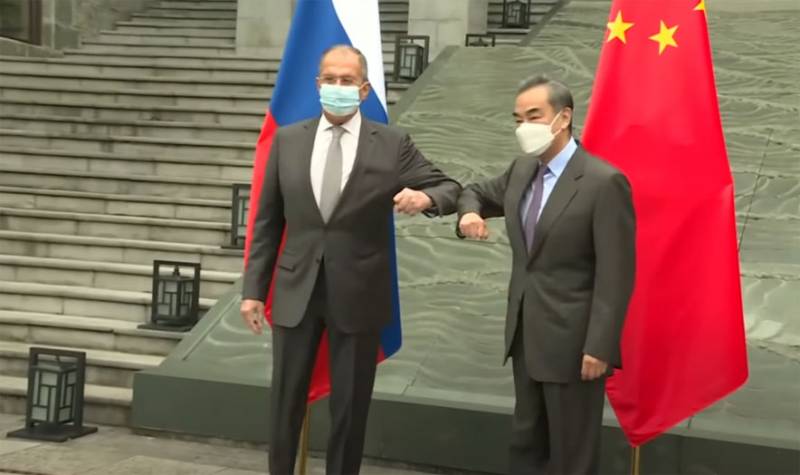 The Hong Kong edition of SCMP comes out with material that talks about China's attempts to unite several countries in the cause of "solving the Afghan problem." We are talking, in particular, about the statements that the representatives of Beijing make at the summit of the Shanghai Cooperation Organization (SCO). Recall that this organization includes countries such as the Russian Federation, China, India, Kazakhstan, Kyrgyzstan, Pakistan, Tajikistan and Uzbekistan. Afghanistan is a de jure observer in the SCO.
The Hong Kong observer writes that the Chinese authorities intend to combine the efforts of China, Russia, Pakistan and Iran (for reference: Iran is an observer in the SCO) to achieve several goals.
First, a calm and stable Afghanistan without a Western military presence is extremely important for China. This, for example, is necessary for the implementation of the ambitious "One Belt - One Road" project, which was developed in China.
Secondly, as the aforementioned publication writes, it is important for China to "raise a fuss" about how the 20-year stay of the US and NATO troops in Afghanistan ended.
From the material:
Chinese Foreign Minister Wang Yi and his Russian counterpart Sergei Lavrov say that a consolidation of efforts is needed to curb the chaos that Afghanistan has recently faced. They accuse Washington of destabilizing the situation in this country.
The Hong Kong edition notes that China, together with Russia, as well as major regional "players" - Pakistan and Iran - with whom there are rather warm relations, have every chance that the Afghan chaos will be ended.
Author at SCMP:
At the same time, China outlined its position to the leaders of the Taliban (* a terrorist group banned in Russia). This position is loyalty to the new Afghan authorities in exchange for the Taliban's refusal to carry out terrorist activities.