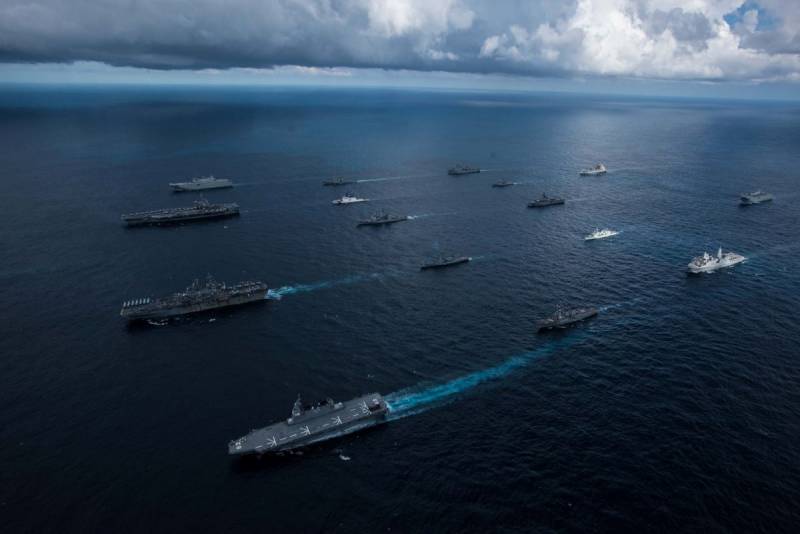 The American Airborne Preparedness Group (ARG), of which the aircraft carrier Essex is the flagship, entered the Persian Gulf. She belongs to the 11th Marine Expeditionary Group, based at Camp Pendleton, California.
It is reported by the USNI News portal of the US Naval Institute, citing a source in the Navy.
At the same time, the aircraft carrier strike group (AUG) Ronald Reagan, based in Japan, left the Middle East, where it has been since June. Thus, the US Navy is rotating in the Persian Gulf.
USS Ronald Reagan and her escort left the 5th US Air Force's area of ​​responsibility this week.
fleet
and crossed into the Indian Ocean, where the US 7th Fleet operates. Prior to that, the strike team was deployed to Central Command (CENTCOM) to support the withdrawal of troops from Afghanistan and maintain the potential for combating terrorism in the region, as well as to strengthen US military bases in the Middle East.
At the same time, according to the US Navy on social networks, a landing readiness group led by the aircraft carrier Essex is now in the Persian Gulf after passing the Strait of Hormuz on Thursday. Another AUG is ready to come there.
Most likely, the activity of the United States in the region is directed against Iran, which is supposedly close to the creation of an atomic bomb. The Americans have concentrated forces here, which, if necessary, they could use to invade the Islamic Republic or another state in the region. From the change of American AUG, the total amount does not change ... The whole question is in the effectiveness of these perturbations for the United States itself.