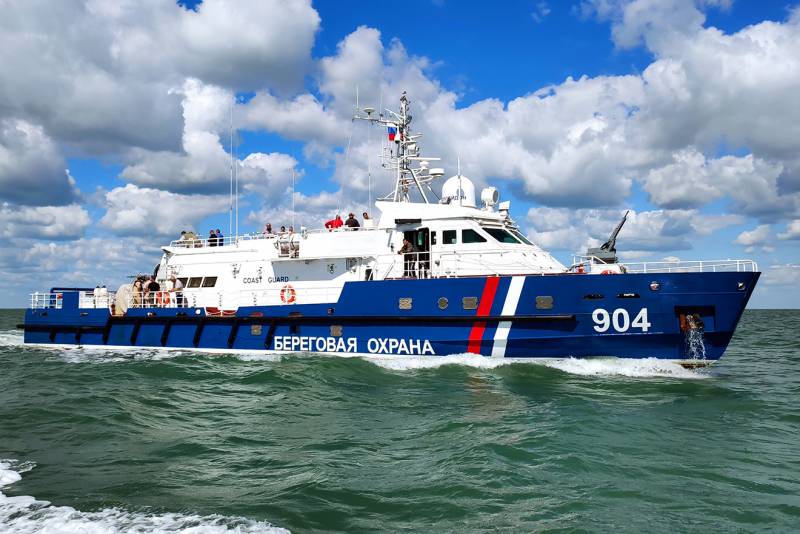 The Coast Guard of the Border Guard Service of the Federal Security Service of the Russian Federation received a border patrol boat of project 1496M1 "Manatee" in river execution. The boat was handed over at the Vympel shipyard in Rybinsk, Yaroslavl Region.
According to the message, the boat is the lead one, but there is no information about ordering a series of boats of this project. Earlier, Vympel built five border patrol ships of the 4th rank (actually boats) of Project 03050 "Guys" in the "sea" version, previously designated as the modernized project 1496M1 "Manatee". All of them are serving in Kerch.
The new boat in "river" design was developed taking into account the requirements of the Border Service and combines the functions of a patrol ship and a tug. "Manatee" can operate both on inland waterways and in the coastal zone of the seas. The main tasks are control of the border zone, detention of violating vessels, delivery of inspection teams, towing of vessels with a displacement of up to 500 tons.
The boat is equipped with modern radio-technical weapons, two combat modules are installed, the wheelhouse is armored. There are bow and stern ramps, shallow draft allows you to approach the shore. Crew - 12 people + 9 additional people.
Displacement - 130 tons, length - 33,75 m, width - 5,8 m, draft - 0,95 m, power plant - three Russian diesel-gear units YaMZ-8401ррDMT280H with a capacity of 800 hp each. each. The maximum speed is 18 knots.