On the reasons for the early completion of the exercises "West-2021"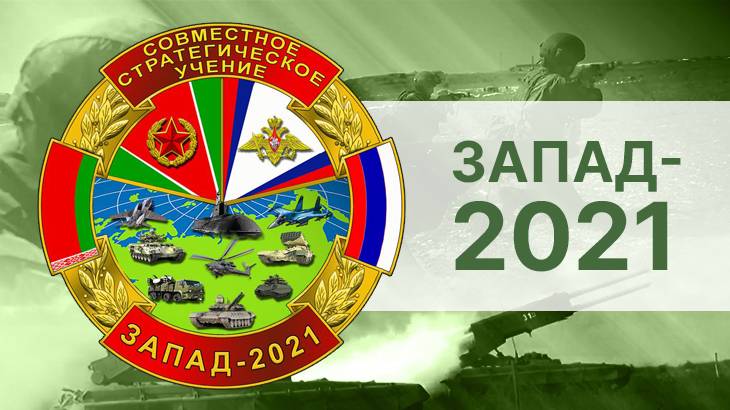 Image: mil.ru
In the Russian Armed Forces, the joint Russian-Belarusian strategic exercises "West-2021" ended a day earlier. So, instead of September 16, as previously officially announced, they ended on September 15.
BACKGROUND
Russian units began to hastily withdraw from Belarus since September 15, without waiting for the official closure of the West-2021 exercises, which was previously scheduled for September 17.
In addition, the most combat-ready units of the Western Military District of the RF Armed Forces were involved in the exercises in Belarus.
At the same time, Russian President Vladimir Putin on September 14 unexpectedly retired to self-isolation, according to the official version: in connection with the identification of cases of coronavirus infection in his close circle. Or, as his political rivals say, "closed himself in his bunker."
And all this is happening just before the elections to the State Duma of Russia.
Is it possible that all these facts are somehow related? And it was no coincidence?
Before any important planned or possible events that will affect the situation in the country?
Be it mass riots after the elections, attempts to remove the current leaders, or other incidents that require troops to be located at their permanent deployment points?
Simultaneously with these popular versions, the early termination of the exercises was covered by information stuffing.
Namely, a photocopy of the order of the Minister of Defense of Russia on the urgent return of troops from the exercises to the points of permanent deployment, due to the difficult epidemiological situation due to the spread of coronavirus infection.
At this time, a photocopy of this order is being massively distributed on social networks.
It is worth emphasizing that at the exercises in Belarus from the RF Armed Forces were units of the 2nd mechanized infantry division (guards Taman division), 4 TD (guards Kantemirovskaya division) and 76 dshd (guards Pskov division).
In August 1991, it was these divisions that took part in events in Moscow, which were organized by members of the USSR government to prevent the collapse of the Soviet Union.
Hack and predictor Aviator
The political situation in Russia is gradually heating up before the elections and its peak, apparently, will be after the elections, which, in turn, requires the country's political leadership to take bold and extraordinary actions to maintain constitutional stability in the Russian Federation, even taking into account the adjustment of plans for further integration of Russia and Belarus within the framework of the Union State.