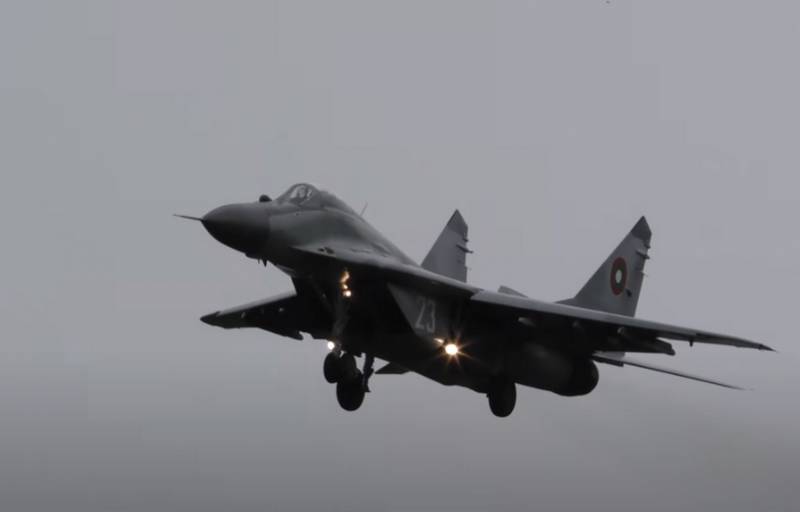 In the investigation of the case of the MiG-29 plane crash and the tragic death of the pilot, an end has been put. In the specialized subdivision of the Russian aircraft building corporation (RSK) MiG, they decoded the data of the flight recorder, which after the disaster was handed over to the Russian side for study by representatives of the Bulgarian Ministry of Defense.
In June of this year, the aircraft performed tasks within the framework of the joint Bulgarian-Serbian exercises Shabla-21. On the night of June 29-70, the board disappeared from the radar, the command announced the termination of training maneuvers and the start of a search and rescue operation. The wreckage of a MiG-XNUMX fighter was soon found at a depth of about XNUMX meters off the Bulgarian Black Sea coast.
The pilot - chief of staff of the squadron of the Third Graf Ignatievo airbase, Major Valentin Terziev, died during the mission. On his last journey he was carried out with honors, having awarded a posthumously high award and the rank of lieutenant colonel. Two weeks later, the flight recorder of the fighter, found in the area of ​​the fall, was raised to the surface. The device was damaged, and it was decided to transfer it to Russian specialists to extract information.
The military commission was engaged in clarifying the causes of the disaster. Initially, several versions were considered - from mistakes made at the time of piloting to equipment failure on board the aircraft. According to some data, the state of the aircraft in the Bulgarian Air Force at the beginning of 2021 left much to be desired. Only a part of the squadron of the "Soviet" times, which remained on the books of the Bulgarian Ministry of Defense, was kept in flight condition. The navigation and other equipment of 12 MiG-29 fighters and three MiG-29UB modification aircraft were considered obsolete.
Bulgarian Defense Minister Georgy Panayotov, at a specially organized briefing, announced the preliminary conclusions of the commission: the pilot's loss of spatial orientation at the time of the air maneuver. This version formed the basis of the report of the Bulgarian investigators. Subsequently, it was confirmed in the course of a thorough study of the flight recorder by Russian experts, which ended the day before. It turns out that we were not talking about any technical malfunction of the aircraft.