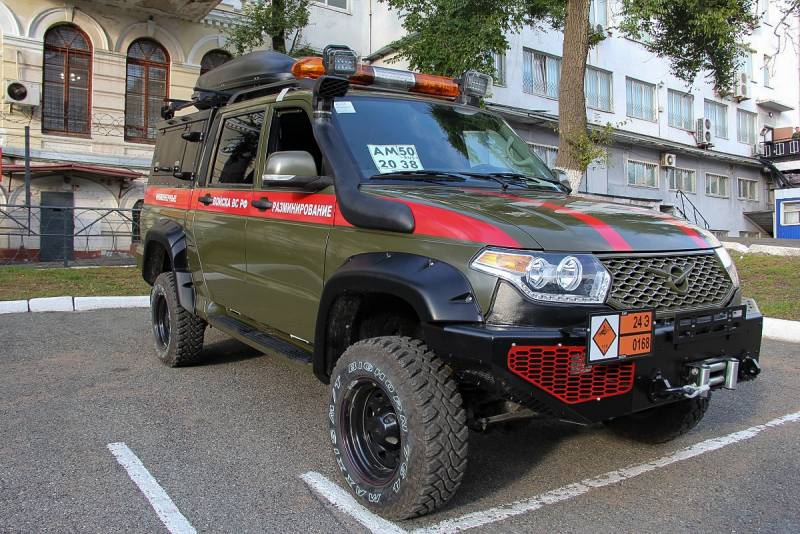 Engineering divisions of the Pacific
fleet
began to receive into service special vehicles of demining groups based on UAZ-2363. The vehicle, specially designed for the engineering troops, entered the separate naval engineering regiment of the Pacific Fleet. This was reported by the press service of the fleet.
A special vehicle of the demining group (SAGR) was created on the basis of the UAZ-2363 pickup truck and is intended for transporting sappers and transporting explosives of the 1st degree of danger without fuses. SAGR has an armored capsule body, reinforced chassis and special rubber.
The special equipment of the vehicle includes a container for transporting detonating equipment, a rack for stowing and transporting explosive objects (EOP), metal boxes of special equipment, etc. The vehicle is equipped with a mine detector, a gradiometer, a trenching tool, fencing straps, a ladder, a winch, a stretcher for carrying GPs and first aid kits.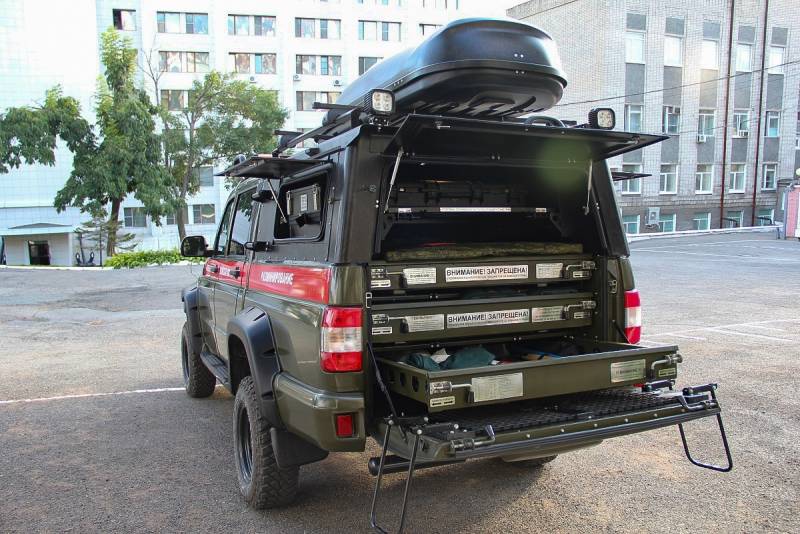 The crew consists of four people, including a group leader, a driver and two sappers.
Deliveries of the first special vehicles of demining groups based on the UAZ-2363 began this summer, small batches have already arrived at the engineering units of the military districts, the Northern Fleet and the Aerospace Forces units.