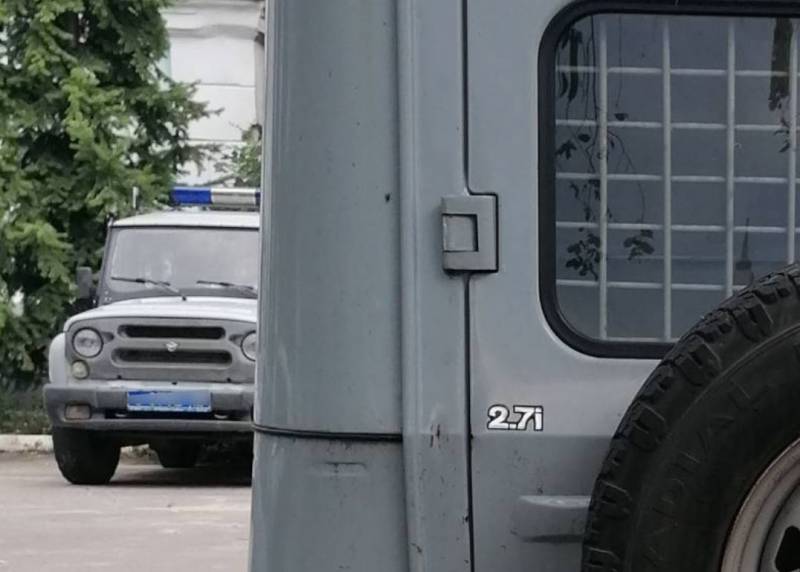 New details of the attack on the police department in the Voronezh region are emerging. As Voennoye Obozreniye has already reported, an unknown man drove up to the police station in the city of Liski in a car at about 5:30 and set off an explosive device. As a result of these actions, an employee of the internal affairs bodies was injured. Earlier it was reported that the attacker had a gunshot
weapon
, which he used, but this version has not yet found official confirmation.
Now some information about the attacker has appeared.
According to the latest information, the attacker is a native of the Kamensky district (Voronezh region) and an employee of a local private security company (PSC). According to local media reports, the man had previously had a conflict with one of the local residents. What kind of this conflict was not reported. However, in the end, he dealt with the entire family of a 59-year-old local resident, including her son and 5-year-old grandson (according to other sources, the youngest son). The attacker killed all three people in their own home.
Local media reports say the family was the neighbors of a man who ended up committing a serious crime. At the same time, it is argued that he had previously applied to the police with a request for some kind of help in "resolving the problem with neighbors."
On the day of the attack on the police department, he put on camouflage, a protective helmet and got behind the wheel of a Niva car. When he was attaching an explosive device to the door of the district department, none of the officers, as shown by the surveillance camera, took action to prevent it.
At the moment, the search for the criminal continues. The police report that the offender is armed.
Explosion video (Baza):