The CSTO opposes the "space" arms race
At the end of the summit of the Collective Security Treaty Organization, which took place in Dushanbe, its participants adopted a final declaration today. In this document, the CSTO countries, among other things, oppose the "space" arms race.
It is reported by the news agency.
RIA News
.
The members of the Collective Security Council consider it necessary to fix the provision on non-placement
weapons
in space. It is proposed to take as its basis a draft agreement between the Russian Federation and the PRC, in which the parties agree to abandon the use of outer space for military purposes, the use of force on the spacecraft of other states or its threat. Also, the CSTO states intend to collectively initiate at the international level an obligation not to be the first to deploy weapons in space.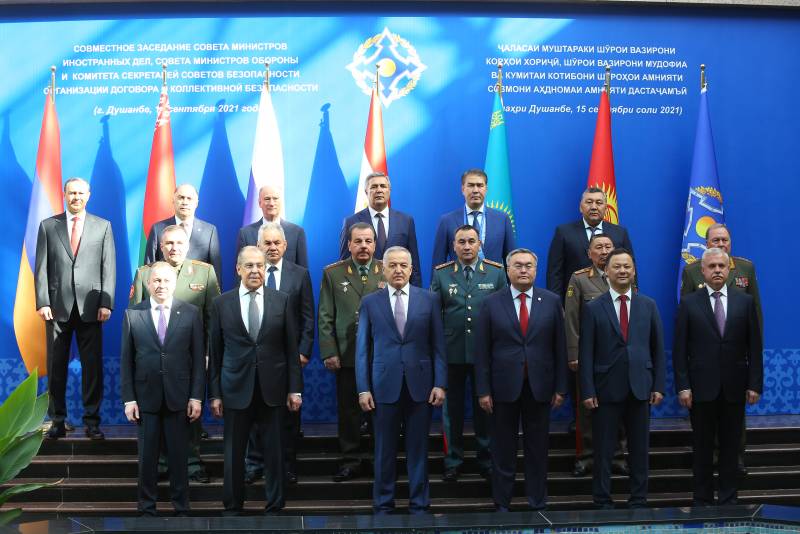 They oppose the buildup of military force in space and for its exclusively peaceful use. The declaration states that the CSTO countries "will continue joint efforts to prevent an arms race in outer space and to preserve it for peaceful purposes."
Earlier, Chinese Foreign Minister Wang Yi took the initiative to make outer space a space where weapons are prohibited, and to consolidate this provision with an appropriate document.
Some time ago, the Pentagon announced that they would like to install tracking sensors on the ISS for probable launches of hypersonic missiles. This initiative, the Pentagon itself, apparently does not bother at all, despite the fact that the ISS has nothing to do with military programs.