American carrier-based drone MQ-25 Stingray refueled F-35C fighter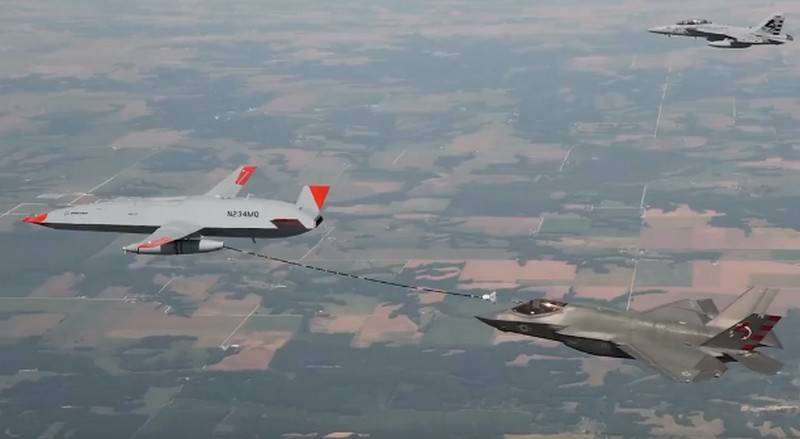 The US Navy continues testing the MQ-25 Stingray carrier-based unmanned tanker. The next stage was the air refueling of the fifth generation F-35C fighter from the US Navy. This is reported by the command
fleet
.
The tests took place on September 13, the MQ-25 Stingray drone was in the air for about 3 hours. During the tests, the F-35C carrier-based fighter approached
drone
and joined the boom, after which the ground operator gave the command to transfer fuel. Refueling took place at an altitude of more than 3 thousand meters and a speed of 225 knots.
The US Navy Command recognized the tests as successful. Earlier, the drone transferred fuel to the F / A-18 Hornet fighter and refueled the E-2D Advanced Hawkeye early warning aircraft.
According to the Boeing concern, the tests of the MQ-25 Stingray will last for several more months, during which it will be tested in different modes, as well as take off and landing on an aircraft carrier. Next year it is planned to start production, and the first drone MQ-25A the Pentagon intends to enter into service in 2024.
In total, the US Navy plans to purchase 72 Stingray units, allocating a total of about $ 13 billion for their purchase. This will ease the burden on the F / A-18F Super Hornet fleet that refuel other aircraft.