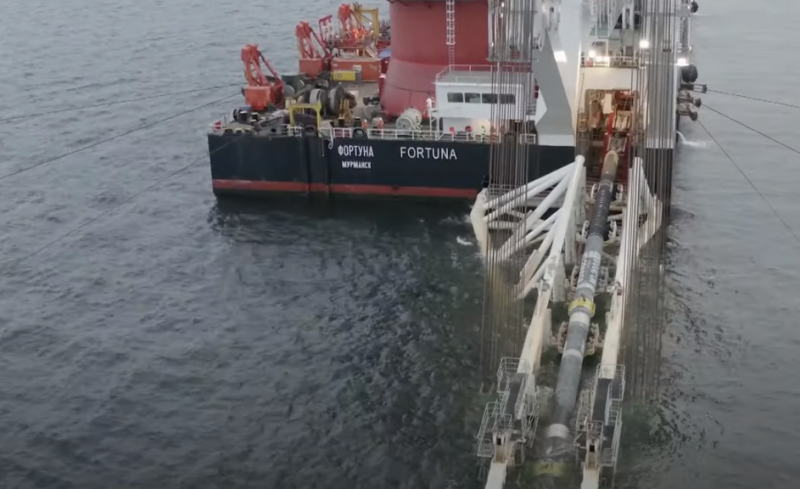 Russia is playing a "gas game" with Europe and the United States for the Nord Stream 2 gas pipeline, and Washington does not intend to ignore the "trick" used by Moscow for this. Writes about this the author of an article for the American edition of The National Interest.
According to Nicholas Grozdev, Russia has used a "trick", the consequence of which will be the accusation of the United States in the energy crisis that arose in Europe due to pressure on Nord Stream 2. At present, Moscow is pumping through the territory of Ukraine exactly as much gas as required by the agreement with Germany; Russia does not go for large supplies, despite the prices that have already broken the world record.
All this, the author writes, is aimed at the earliest possible commissioning of the constructed gas pipeline. Moscow hopes that the danger of another energy crisis in Europe will force Germany to put pressure on other countries in order to certify Nord Stream 2.
Grozdev is convinced that this "ploy" may work, since the cold season is approaching, half of the gas storage facilities in Europe are not yet full, and Russia is making it clear that gas can only be pumped through the new pipeline.
Russia hopes that concerns about the lack of gas reserves in Europe will force it to certify Nord Stream 2 and put it into operation
- the author writes.
Earlier, several experts said that the already built Nord Stream 2 gas pipeline could not be put into operation due to the impossibility of its certification due to the position of some countries that are categorically opposed. We are talking about Ukraine, Poland, the Baltic states. At the same time, there is an opinion that the certification of the gas pipeline will be pushed through by Germany, which needs gas supplies.