"Dyakuyu": the secretary of the National Security and Defense Council of Ukraine switched to the Latin alphabet, and then discussed the issue of creating cyber troops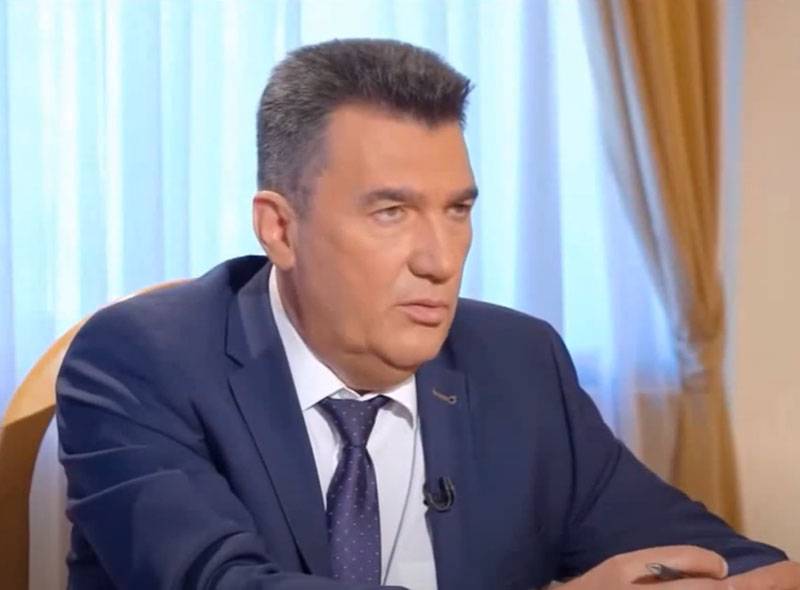 Ukraine is preparing to create cyber troops. A meeting on this issue was chaired by the NSDC Secretary Alexei Danilov. The very same decision on the need to build the cyber defense of Ukraine was made by the same department in May of this year, and put into effect by the decree of President Zelensky of August 26.
It is known that cyber troops will function in Ukraine in the system of the Ministry of Defense.
In addition to its secretary, the following functionaries took part in the meeting of the Council of National Security of Ukraine to prepare a plan of specific measures to create a new type of troops: head of the state service for special communications Yuriy Shchegol, head of the information security directorate of the main military department Sergei Maksimov, deputy head of the presidential office Roman Mashovets, and others.
The issues of staff formation, allocation of financial support, norms of functioning of cyber troops were discussed.
Against this background, Ukraine is actively discussing the "implementation" of the initiative of the same NSDC Secretary Alexei Danilov to switch the Ukrainian language from Cyrillic to Latin. Let us recall that this initiative provoked criticism and ridicule even from Danilov's colleagues in the country's government. However, the criticism did not bother him, and he decided to be the first of the state officials of Ukraine to demonstrate the romanization of language. Danilov made a post on Facebook in which he wrote the following:
Dyakuyu usim, hto prochy'tav abo posluhav moye interv'yu ...
This publication received additional criticism not only for the romanization of the Ukrainian language, but also for several errors in transliteration. In particular, it was pointed out to Danilov that he does not use apostrophes at all, and does not correctly convey the sound "x" in Latin.
Danilov's pearls are also commented on by ordinary Ukrainians. One of the comments:
As a child, I believed that a foreign language is just the spelling of our words in foreign letters. Then I was disappointed ... And Danilov took and brought me back to childhood. Only now, it turns out, it is also my language.