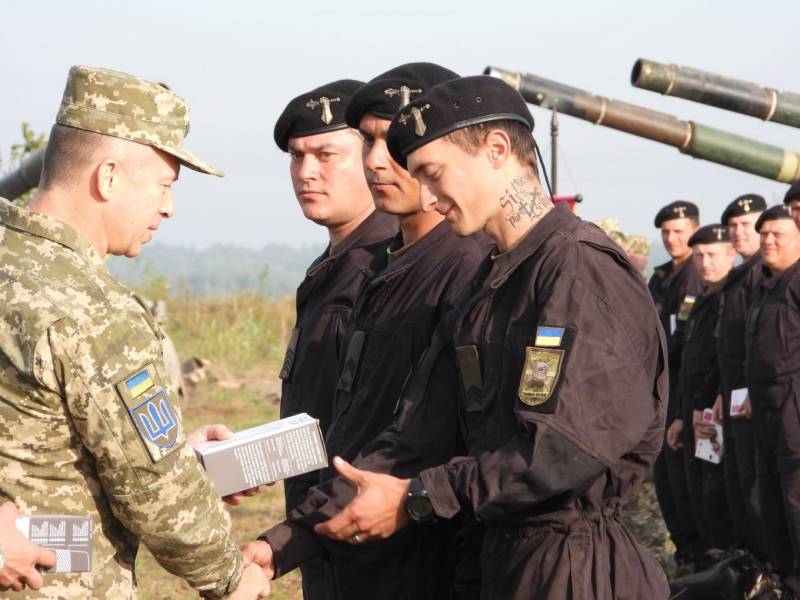 In Ukraine, an award ceremony was held for the best tankers in the Armed Forces of Ukraine. The awards were presented by Colonel-General Alexander Syrsky, who is in the position of Commander of the Ground Forces.
According to General Syrsky, Ukrainian tankers show high results, high learning ability and readiness to act in any situation.
Commander of the Ground Forces of Ukraine:
Our tankers are guaranteed to be able to repulse any enemy, in any direction.
The rewarding of tankers was carried out based on the results of several exercises, including "Defense
tank
platoon with the transition to a counterattack "and" Long-range shooting.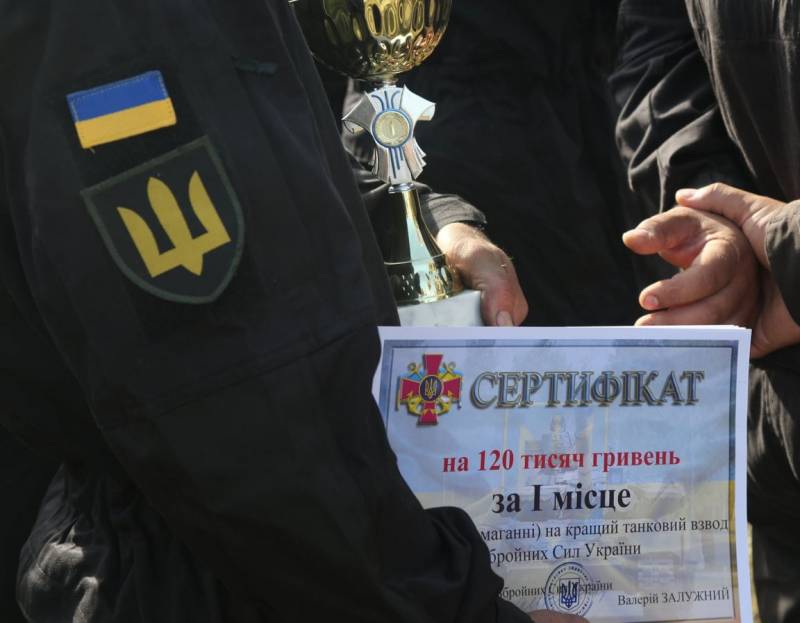 For the first place in the overall standings - for a tank platoon - the command assigned a premium of 120 thousand hryvnyas (at the current rate of about 325 thousand rubles).
The Ukrainians themselves drew attention to one of the awarded representatives of the best tank platoon (the first photo in the material). This is a sergeant with a tattoo on his neck. Several comments from Ukrainian users:
We are waiting for the best sergeant with a full face tattoo.
You can't see the text of the tattoo, but I can see the crosses. What is it for...
Yes, everything is visible there: Si vis pacem, para bellum. "If you want peace, prepare for war." And the crosses - yes. Apparently, the lad is also preparing for a possible outcome in such a war.
Well, at least not the SS emblem. Otherwise they can.