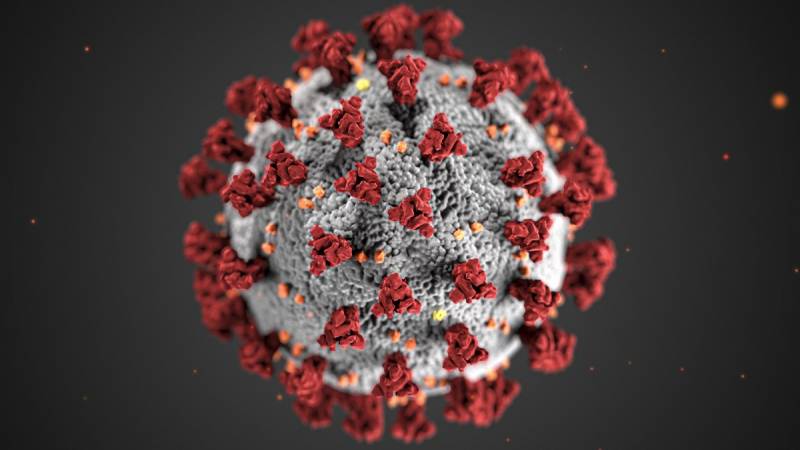 But please, take a look at me; will I speak lies before your face?

Job 6:28
Trust in information, trust in government.
And it so happened that on August 5 VO published my article "Laws of information and vaccination against covid" that it is desirable for the citizens of Russia to receive more reliable, verified and meaningful information from persons "close to government agencies." Because where information is scarce, it is replaced by rumors and "reports of the OBS agency." Well, it was there about the personal experience of the author, thrusting "into this whole thing."
Recently there was a reason to poke my head into it again.
Why do they keep silent
I never had a chance to find out from the doctors whether my level of antibodies was high or not, but it turned out that I had to go to one medical institution to see a doctor about one old ailment that came from childhood. He came and saw - the doctor was elderly, in appearance (later it turned out that and not only in appearance) experienced and friendly. We started talking.
I told him:
- But after the illness I suffered in October-November - this is the level of antibodies, and my wife's is even higher ... How do we? Should I do it or not?
He told me:
- Wow, what a high level of antibodies you have, I also got sick at the same time (!), But I will have a lower one. No, don't. Vaccination is done not for vaccination, but to create immunity, and you just have it!
At least I learned something, but, of course, he did not tell me his level. Very personal.
The second information came from the son-in-law.
I have known for a long time that he is an outstanding person with me: "Honorary Donor of Russia" and regularly donates his blood to the altar of the Fatherland. And then he tells me that he also got into the habit of donating plasma with antibodies. After all, we all got sick as one family at the same time, day after day, so that he had them, I could not doubt.
I ask:
- And what is the title?
He told me:
"I don't know." They take blood, do an analysis, they say high. But then they said - the level began to fall, perhaps we will soon not be taking plasma with antibodies from you - the game is not worth the candle!
I read before that plasma from those who have been ill is collected throughout the country and an effective drug for covid is made on its basis. True, it helps only at the initial stage of the disease. However, this is also good. As they say, God will help everyone who donates their plasma for this sacred cause.
Then the granddaughter from college comes and says:
- And a nurse came to us, and everyone is obliged to be vaccinated! True, they are still being expelled without threats.
I say:
- Have you been ill? And there is a certificate with the level of antibodies.
Answers:
- And it shakes nobody there!
Started! Not a piece of paper for a person, but a person for a piece of paper. And again - very bad with information. Whether the administration of the university is forced to be vaccinated or not, I still did not understand, although it seemed that he was not a drunken loader, the assistant professor seemed to be like, but he could not break through the casuistry of the words of the Ministry of Health and Narobraz.
But then I read and understood this well:
"According to TASS, Russian Health Minister Mikhail Murashko said:
"More than 92% of patients admitted to covid hospitals are unvaccinated patients. Those who receive the vaccinated are, as a rule, a mild course. They don't end up in intensive care. "
Wonderful! The minister said exhaustively.
But why would he not say at the same time how many of the remaining 8% of people got sick again and how many of them were vaccinated? Maybe 5 and 5, equally of both? Or maybe 2 and 8?
But what am I wondering?
This was the minister who had to tell us.
And then it would be clear what is the effectiveness of the natural immunity and immunity of the vaccinated. If he didn't know, then ... he is a bad minister, that he doesn't know such important things. If he knew, but did not say, it is even worse: what are his reasons for this?
However, at the beginning of July, the head of Rospotrebnadzor had already stated that no more than 1% of Russians who had recovered from it were re-infected with coronavirus. I could repeat it, console all of us who have recovered ...
Well, that's all with us.
The tradition of being silent
Traditions of not telling the people, or even just lying, we have come from the Soviet past, then they did not say anything and lied at every step, and now it is the same. The good news is that now through the Internet you can go to any international organizations and find out what they tell their fellow citizens, to whom they are clearly more respectful.
So, the public health service of England is analyzing the statistics of repeated cases of COVID-19 infection. The study is being conducted by the UK's National Statistical Office and the University of Oxford. They found that re-infection with covid is rare. Of the 4 million cases of coronavirus infection as of May 30, 2021, only 15 possible (this is emphasized!) Re-infections of SARS-CoV-893 were detected.
That is, re-infection occurs only in 0,4% of cases. But our minister also indirectly confirms this. "No more than 1%" - that's what the head of Rospotrebnadzor tells us.
"Global evidence suggests that natural infection provides better and longer lasting protection. After natural infection, vaccination does not provide additional benefits, so immunizing COVID-19 survivors is a waste of resources. "
- Sanjay Rai, professor of the Center for Public Medicine of the All India Institute of Medical Sciences (AIIMS), comments on this information.
Our Academician of the Russian Academy of Sciences Sergei Zverev also said that natural human immunity is much stronger and more effective than artificial one. Moreover, the drop in the level of antibodies in people who have had covid does not mean at all that their body is made defenseless against it - scientists from the University of Washington School of Medicine in St. Louis echo the British.
The journal Nature writes how this study was conducted, how blood was taken from people and even bone marrow samples. And it turned out that, as they expected, all patients had fewer antibodies a few months after the illness. But then, some time later, their number began to grow again and reached a moderately stable level. That is, the body continues to remember about the past and past attack of pathogens. In the studied bone marrow samples, special plasma cells capable of producing the necessary antibodies were retained even 11 months after the disease and, according to American immunologists, they remain in our body then forever.
And here is the message from September 10th.
"Experts from Rockefeller University have identified the presence of" iron "immunity to coronavirus in those who were vaccinated with the two components of Pfizer or Moderna drugs."
And further:
"B cells and T cells 'remember' the virus, as a result, natural immunity protects the body for seven to eight months, and after a year the person still has antibodies, but at the same time becomes vulnerable to most strains."
"As it turned out, the body's immune system remembers the virus and even predicts how it might mutate."
How did our scientists react to this message?
In a conversation with Izvestia, Professor, Corresponding Member of the Russian Academy of Sciences and Head of the Laboratory of Biotechnology and Virology at NSU Sergei Netesov said that the study of American scientists on a large number of people had not been carried out and could not be called accurate.
That is, everything was "in vitro", and "of course, there was no real test on volunteers," he said. Oh, what are they, these Americans ... "bastards." They don't take volunteers, they write! Well, clearly, this is all to harm us and mislead the world community. But then so that Sergei Netesov not take, and not check their research on our volunteers?
Is its importance obvious?
Yes, it's obvious.
Then why their work is high, but we do not carry out ours?
Or again the question will be like: "Where can I get the money for volunteers? Puncture of the spinal cord is not a thing, it is worth a lot! "
However, there are other sources of interesting information. True, again, not ours, but foreign ones.
So, on September 13, the agency "RIA
News
Reported that the results of a study of the effectiveness of the Russian vaccine against covid Sputnik Light among elderly citizens of Argentina were published in the peer-reviewed medical journal EClinicalMedicine, which is published by the leading medical journal The Lancet, and the Russian Direct Investment Fund (RDIF) reports.
It is noted that "Sputnik Light" showed "significantly higher efficacy against coronavirus among the elderly compared to many two-component vaccines" (which - why not call it, right?), That its effectiveness against hospitalization of infected people is at 82,1 -87,6% (data based on a survey of more than 40 thousand people, in the province of Buenos Aires). And if we consider that there is evidence that 10% of people, no matter how much they are vaccinated, do not develop immune cells (that is how they are people!), Then this is a very good result. Which, however, does not exceed the natural level of protection!
Now let's return to the United States with its "beastly grin" of capitalism.
There is a Vaccine Adverse Event Reporting System (VAERS - a service that we really lack in humane Russia!). It was created by the decision of the Congress to monitor post-vaccination complications. And by the end of June 2021, this organization reported 6 deaths due to vaccination with the "most advanced" coronavirus vaccines. Already in early July, the number of vaccine victims reached 985, and by July 9 it had already reached almost 048. That is, almost 9 thousand people said goodbye to life "thanks to the best in the world" vaccines Moderna (11 cases) and Pfizer / Biontech (11).
How things stand with us, only the "OBS agency" knows ...
However, the most interesting information for today, in my opinion, came from Turkey - the main resting place for all advanced Russians. It was announced that from September 3, all those vaccinated with Sputnik Light or another single-component vaccine, except Johnson & Johnson, have been banned from entering the country, because Sputnik Light has not yet been certified.
Entry is allowed only to those who present one of the following documents:
- PCR test done no earlier than 72 hours before arrival and confirming that you are healthy;
- a certificate that you have been ill with covid within the last six months (that is, you are guaranteed to have antibodies);
- and an express test for antibodies made in the last 48 hours - that is, a test confirming that, although more than six months have passed since your illness, their level in your blood is quite high!
That is, this is what they are, the Turks, and what is their completely civilized approach to this important problem. And ... compare it with ours.
So say after that that "the test for antibodies does not mean anything," that it makes no sense to do it. Has and what else. Let's wait for a period of one year and see how much their level has dropped in our country, and there, perhaps, laboratories will be opened in provincial cities where it will be possible to analyze for T-cells. And then only we will decide whether to vaccinate or not!
I don't want to be a puppet in the hands of a state that doesn't want to bear any responsibility for the injection that has been made to you.
What is it afraid of if it is 100% safe?
Or is it not 100%?
And much less, only we do not report this, as well as the real effectiveness of all these vaccinations?