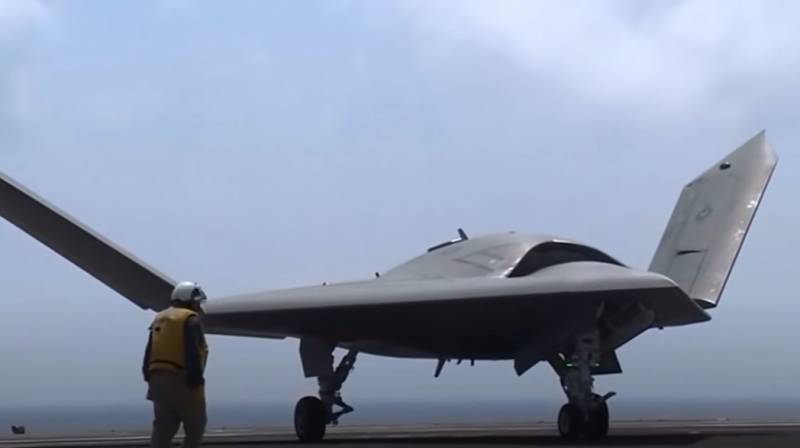 Military technology has changed dramatically over the past two decades. If the first revolution in the military sphere was the invention of the firearms
weapons
(the appearance of gunpowder), the second is the appearance of nuclear weapons, now we are all watching the third revolution in the world of weapons - the emergence and introduction of artificial intelligence into the military sphere.
According to Kai-fu Lee, a major Taiwanese entrepreneur, the former head of Google China, the evolution from landmines to guided missiles was just a warm-up before the real autonomy of means of destroying enemy personnel and equipment using artificial intelligence. The introduction of AI into the military sphere will mean the possibility of conducting a full-fledged battle without human intervention. According to the expert, the active introduction of artificial intelligence into the military sphere will entail the emergence of new threats to humanity.
So, small drones are a great danger, which can be used to eliminate political opponents, commanders of enemy troops. For example, in 2018, a similar drone was used to assassinate the President of Venezuela. The cost of manufacturing the drone is quite modest. It can be bought for a thousand dollars, and this significantly reduces stakeholder costs. All components for the drone today, as the Taiwanese entrepreneur writes, can be found on the Internet.
The following risks are associated with the emergence of unmanned vehicles that can be used on the battlefield. Thanks to drones, firstly, the lives of soldiers should be saved, who, in turn, should have fought on the front line, and secondly, significant financial resources are saved associated with the need to ensure the protection of crew members.
Kai-fu Lee believes that the main problem associated with the use of unmanned systems in the military sphere is their inconsistency with the moral principles on which mankind has based all its activities for millennia. After all, artificial intelligence makes it possible for machines to take a person's life without being guided by any ethical considerations.
Such a machine will ignore surrender, in fact it is an instrument of murder, and this cannot but frighten us.
It is not for nothing that UN Secretary General Antonio Guterres said:
The prospect of introducing machines that lack circumspection and at the same time have the ability to take human lives is morally disgusting.
Ultimately, the existence of AI-controlled war machines makes it possible to lower the threshold of war and make it available to everyone, including terrorist groups.