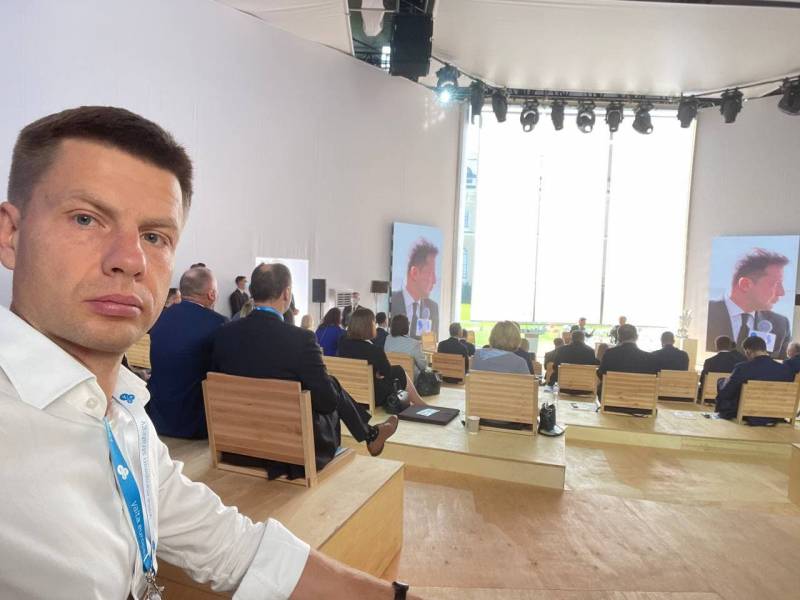 The well-known Oleksiy Goncharenko, who occupies the chair of the deputy of the Verkhovna Rada, was glad for
historical
achievements of the medieval Polish army under the leadership of the "Ukrainian commander": On September 8, 1514, in the battle near Orsha, the detachments of Pan Ostrozhsky gained the upper hand, "defeating" the enemy. Deputy Goncharenko recalled an example from an old chronicle the day before, having published emotional content on his Telegram channel.
According to Goncharenko, he would like to recall "one of the loudest victories over Moscow in Ukrainian history."
Deputy Goncharenko did not mention the finale of the Russian-Lithuanian conflict, known as the "Ten Years War", and the transition of the Smolensk region from the possession of the conquered to the Russian lands. In the recording on his TG channel, he limited himself to replicating a thematic video and promising to repeat the victory over Russia together with "friends from Lithuania, Poland, the Baltic states," and at the same time help Belarus "become free" and achieve the creation of a kind of "Baltic-Black Sea" union.
A few days before his "reminder", the parliamentarian advocated the official recognition of Ukraine as the main ally outside NATO. However, Aleksey Goncharenko's colleagues did not support the appeal to Washington, and the disappointed politician stated that Kiev had lost a unique opportunity.
According to information from open sources, Deputy Goncharenko graduated from Odessa State Medical University in his youth. And the Ukrainian parliamentarian acquired his second higher education in 2005 in Moscow, having defended his diploma, which is especially interesting, from the Academy of National Economy under the Government of the Russian Federation.