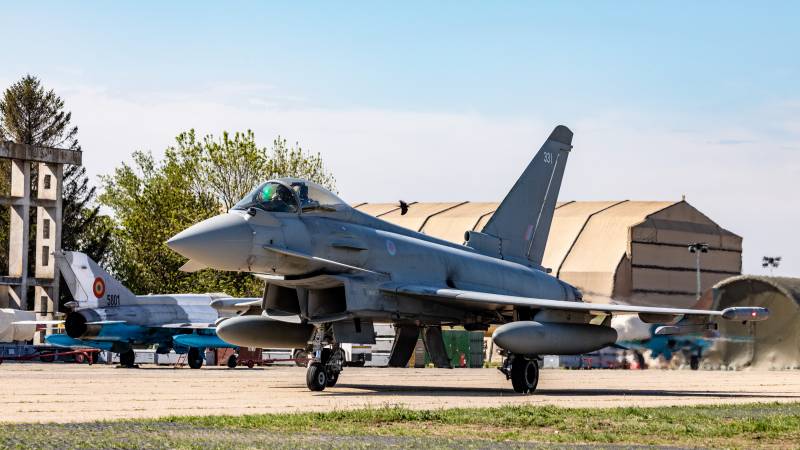 The UK has decided to decommission all Eurofighter Typhoon Tranche 1 fighters ahead of schedule. Jane's reported.
RAF begins to decommission its obsolete combat fleet
aviation
... The first to be reduced are the Eurofighter Typhoon fighters in the Tranche 1 version. Today, the British Air Force has 30 aircraft of this version, 20 of which are in flight condition, and another 10 are in reserve.
All 30 Eurofighter Typhoon Tranche 1s will be decommissioned by 2025, although initially the Air Force wanted to operate them until 2040, since this allows the aircraft's flight resource. Reportedly, by 2025, fighters will be decommissioned with approximately 60% remaining. According to the estimates of the British military, by the time of decommissioning, the average flight time of fighters will be 2 flight hours out of 544 planned.
Regardless, all Eurofighter Typhoon Tranche 1s will be decommissioned. The thing is that they already have outdated versions of computers and avionics, and in terms of their characteristics they are significantly inferior to more modern versions of the aircraft. Modernization of aircraft to the modern level was recognized as inexpedient due to the high cost.
The Eurofighter Typhoon is a 4th generation twin-engine multirole fighter with a canard design and a delta wing. Later modifications of this fighter belong to the 4+ or 4 ++ generation. It is produced in four versions: one for each country included in the consortium (Britain, Germany, Italy and Spain). The Typhoon first flew in 1994, and began mass production in 2003. It is in service with almost a dozen countries.