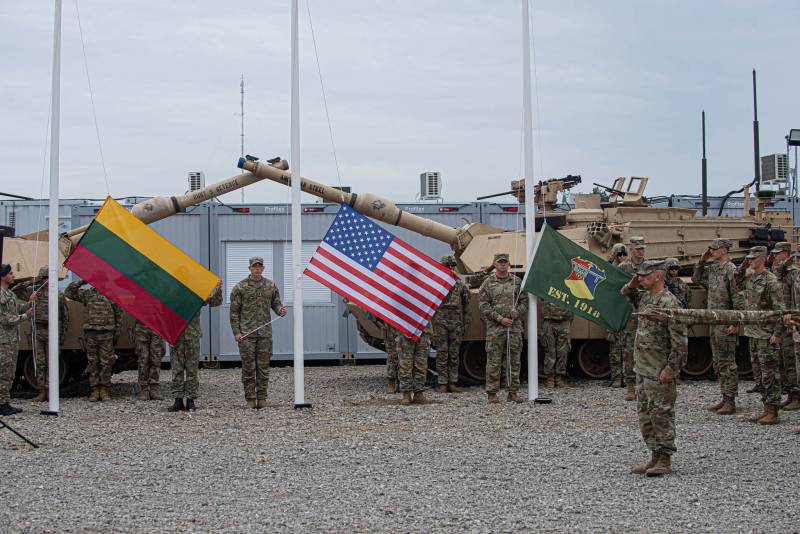 Lithuania is an outpost of the free democratic world on the Russian border. Despite its small size, Lithuania boldly confronts Russia, Belarus and China, writes the author of an article for the American edition of Foreign Policy.
Russia poses a threat to the entire free and democratic world, the author is sure. However, right on the Russian border is a small and "very brave" country - Lithuania, which despite daily pressure from Moscow, successfully resists Russian influence.
The American, who has visited Vilnius, emphasizes that the defense of Lithuania is organized not by the Lithuanian army itself, but by the American units and NATO units located on its territory, arriving there by rotation. He notes that the country allocates 2% of GDP for defense, which not all NATO countries do, but this amount does not exceed $ 1 billion. The allocated funds are enough only for "personnel, military equipment and some military facilities." The author was especially surprised by the absence of the Lithuanian army
tanks
.
I learned that out of 39 tanks in Lithuania today, 29 are American, 10 are from other NATO countries, and there is not a single Lithuanian one.
- he writes, adding that this does not prevent Lithuania from opposing Russia.
Despite a small military budget, Lithuania is also opposing Belarus, which has allied with Russia and is taking measures to weaken the republic and undermine NATO, as well as, according to the US media, China, violating democratic values, trying to conquer independent Taiwan.
Summing up, the author reports that the Baltic republics are on the "front line of the front", and Lithuania is worthy of opposing Russia despite its size and modest military-technical capabilities.