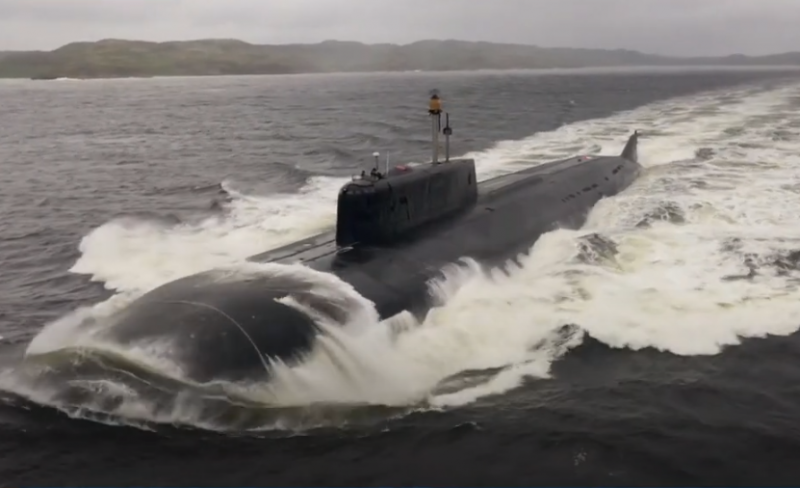 Nuclear submarine missile cruiser Severny
fleet
"Eagle" of project 949A "Antey" performed rocket fire in the Barents Sea, hitting a surface target imitating an enemy ship. This was reported by the press service of the Northern Fleet.
The firing was reportedly fired from a submerged position with the Granit anti-ship cruise missile. According to objective control data, the missile hit the target at a distance of more than 100 km. It is noted that the Granit anti-ship missile system, which is equipped with the Project 949A APRK, is still effective.
weapons
to combat surface ship groupings. The complex is capable of hitting targets at a distance of up to 500 kilometers, overcoming the enemy's anti-missile defense.
The press service explained that the combat training was conducted as part of the exercises of the Northern Fleet. On Saturday, naval targets in the Barents Sea were hit by the destroyer Admiral Ushakov and the Bal missile system.
APRK K-266 "Oryol" is the eighth ship of Project 949A, code "Antey". Laid down on January 19, 1989, launched on May 22, 1992. It entered the Northern Fleet on February 5, 1993. Displacement above water 14700 tons, underwater 23860 tons. The longest length at design waterline is 154 meters, the largest hull width is 18,2 meters, the average draft at design waterline is 9,2 meters. Surface speed 15 knots, underwater speed 32 knots. The working depth of immersion is 520 meters, the maximum immersion depth is 600 meters. The sailing endurance is 120 days. The crew is 130 people.