Ukrainian drone strike leads to explosion with fire at oil depot in Donetsk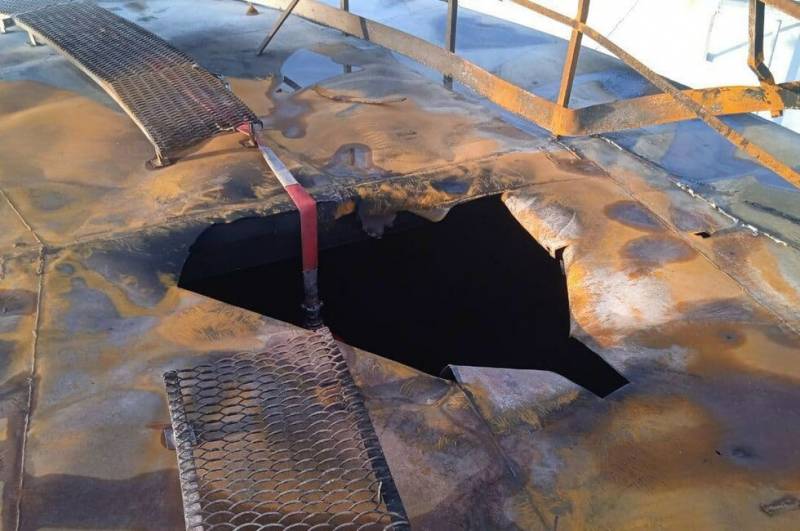 A Ukrainian drone struck a tank farm in the Kirovsky district of Donetsk. As a result of the explosion, a fire broke out at the oil storage, the DPR Ministry of Information said.
According to First Deputy Minister Daniil Bezsonov, on September 11, an explosion occurred at an oil depot in the Kirovsky district of Donetsk, followed by a fire in the oil storage. As a result of the fire, 1300 tons of oil were destroyed, and the fire itself was extinguished.
As established, a Ukrainian drone attacked the oil depot, dropping an explosive device on the oil depot. The drone itself was destroyed by the explosion, its remains were found on the roof of an oil tank. Base personnel upon discovery
drone
was evacuated.
In the morning, Ukrainian UAVs conducting reconnaissance were recorded over the oil depot (...) At about 12:30, the Ukrainian UAV dropped an explosive device on the oil storage (...) The UAV was hit by a blast wave, they fell side by side
- said in a statement.
According to the JCCC, Ukrainian drones struck the oil depot twice, five hours apart. First, at 7:30 am an explosive device dropped from a UAV drone fell 50 meters from the tank with fuel and lubricants, no one was injured. The second incident occurred already at 12:30, an explosive device fell on the roof of an oil storage facility, which led to an explosion followed by a fire. The remains of two drones were found at the site of the explosion. It is possible that a kamikaze drone was used.
Kiev does not comment on the published data, stating that over the past XNUMX hours the "Russian occupation troops" repeatedly violated the ceasefire, which led to the death of two and the injury of nine servicemen of the Armed Forces of Ukraine. There are no violations by the Ukrainian military, according to the command of the JFO.
Ministry of Information of the DPR